Vice-Chair, WFD Board of Governors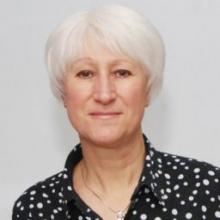 Sue Inglish was Head of Political Programmes for BBC News from 2005 to 2015. Sue was responsible for the BBC's political, parliamentary and election news, programmes and digital content.
She chaired the committee of broadcasters and politicians which negotiated the first Prime Ministerial election debates in the UK. Before working at the BBC, Sue was the senior foreign editor and deputy editor of Channel 4 News from 1988 to 1997. She chairs the board of the International News Safety Institute, a charity working for the safety of journalists around the world, and is vice-chair of the board of trustees of Reach South, a multi-academy Trust.