How do civil society organisations and change-makers use informal platforms to advance equality?
WFD and Kaleidoscope Trust's programme on equality in the Commonwealth was designed to help foster an environment in which local decision-makers and civil society actors are better able to advance equality and ensure that women and girls, and LGBT+ people are included in politics and society. It worked to help create space and opportunity for enhanced collaboration and engagement between lawmakers and civil society organisations. 
Strong links and relationships between civil society, thought-leaders, and decision-makers make it easier for them to work together for equality. Strengthening these relationships and enabling change-makers to learn from one another was a key aim of the programme.
On 23 March 2021, WFD and Kaleidoscope Trust hosted an event to explore the role that informal political spaces can play in creating change for women, girls and LBGT+ people.
Shannon O'Connell, WFD's Director of Programmes, facilitated a conversation between:
Kim Simplis Barrow, Former First Lady of Belize
Joleen Mataele, Tonga Leitis Association
The Hon. Frederica Tuita, Princess of Tonga
Caleb Orozco, United Belize Advocacy Movement
He-Jin Kim, AIDS and Rights Alliance for Southern Africa
Image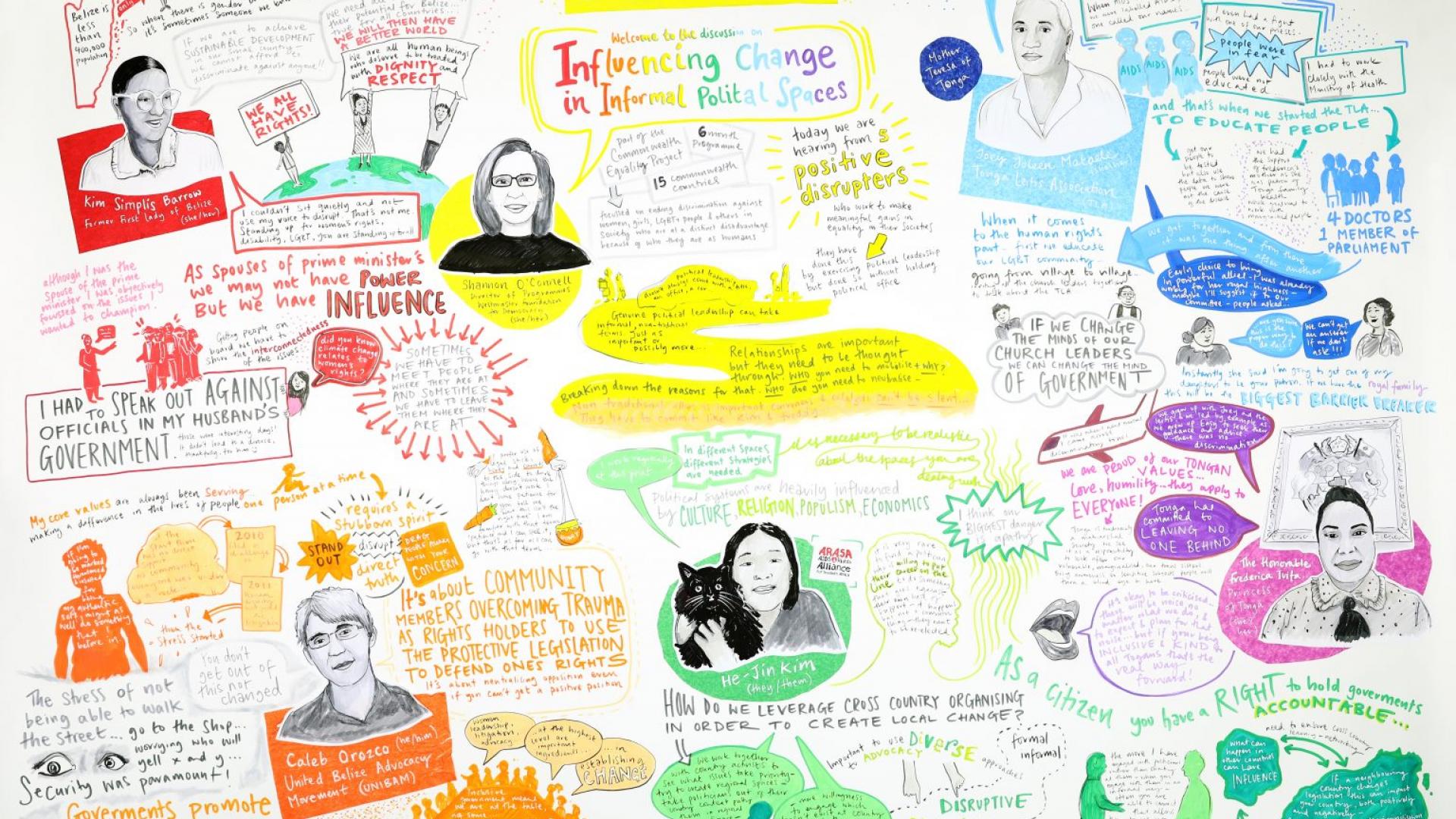 Visual minutes of the event by Woven Ink