Women's political leadership
Women's equal representation and participation in politics and public life is essential in a democracy. 
We know that women's political leadership results in better outcomes for women and girls, as well as for the whole of society. Having more women in political leadership delivers progress in policy areas that are vital for economic growth and development.   
Even without these results, the argument for women's empowerment is irrefutable. Democracy cannot afford for half of the population not to be wholly and equally engaged in decision-making.  
WFD's work considers the social, cultural, economic, and political factors that stop women from fully participating in politics and governance. We work with partners to develop systems and strategies that challenge and transform them. Our programmes help to embed gender analysis throughout all aspects of parliamentary business, support women's political leadership and end violence against women in politics. 
Meanwhile, our research and policy advice highlight the benefits of women's political participation and recommends ways to harness those benefits.
We support countries and territories to:
Budget and audit in a way that accounts for gender 
Gender budgeting is often misinterpreted to mean spending more money on policies that will help women. But it is really about measuring impact and ensuring that government is spending and raising money in ways that are fair and that advance equality. Austerity measures, for instance, frequently have a vastly disproportionate impact on women's income. For example, WFD is working in Malaysia to support a Gender Budget Group which aims to hold government to account and work with parliamentarians to support their scrutiny of the budget.
End violence against women in politics 
Violence against women in politics (VAWP) is a growing barrier to not only women's entry into formal politics but also to sustaining a thriving political career. In 2018, WFD partnered with UK political parties to host an international conference on VAWP. Since then we have been building the evidence base of VAWP and its effects in various countries, working with political parties to better understand this type of gendered violence so that they can then work to address it. We also work with politically active women to develop the tools to be safe online.
Incorporate gender analysis into the practice of reviewing laws and assessing their impact 
The practice of reviewing laws and assessing their impact is known as post-legislative scrutiny (PLS). The question of whether legislation is achieving its intentions is particularly important when it comes to matters of gender equality. WFD helps share best practice for conducting gender-sensitive post-legislative scrutiny. 
Support women political leaders 
In our work with political parties, we help partners link political goals – such as higher levels of competitiveness in elections and better performance in elected office – to the inherent gains that come from deliberate recruitment and advancement of women as candidates, party officials and senior leaders. 
We also work with political parties to make sure they can recruit and advance women candidates for election. 
We work with everyone – including men – who have an impact on women's opportunities to take part in politics and public life. We also offer services just for women. These allow emerging leaders to further develop their skills in a supportive environment.
Understand the impact of gender on policy and decision making  
We are building the evidence base for how women political leaders change the face of politics and international relations and why this is important for peaceful and inclusive societies. This helps us understand the many barriers to women's political participation and how best to address them. We are also building understanding of the ways that policies affect men, women, boys and girls because of their gendered identity.
Image
Image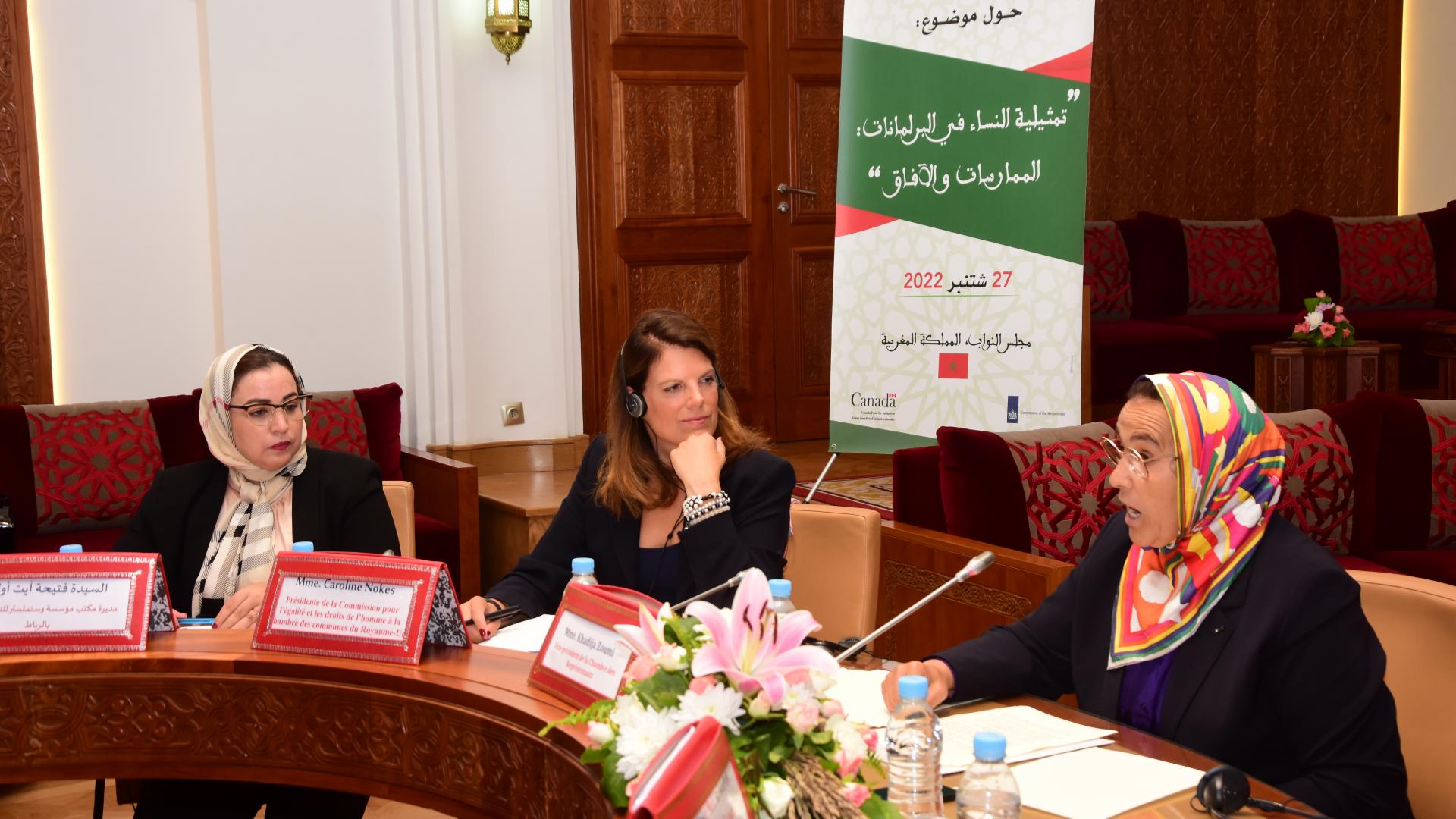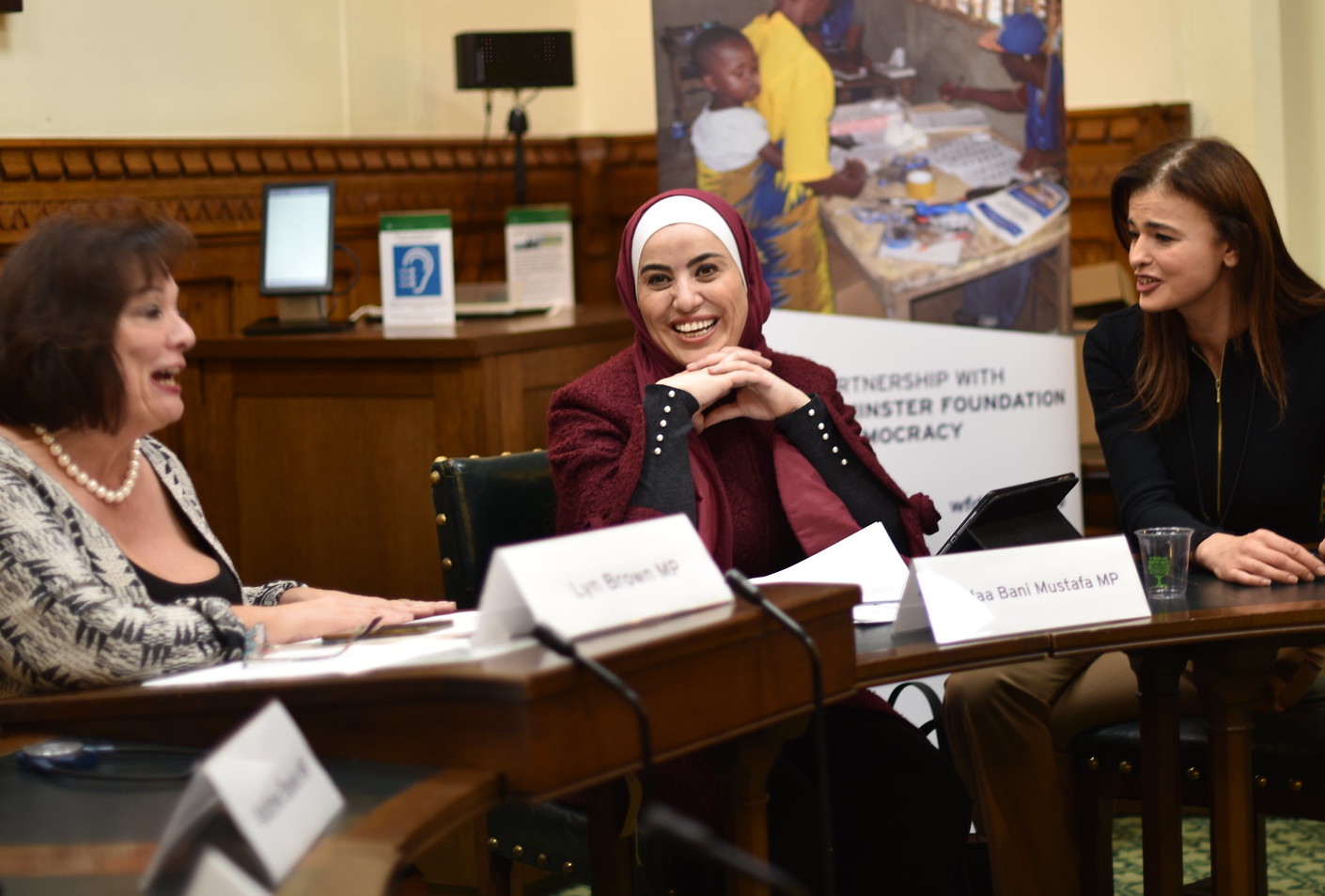 Ending violence against women and girls in the Middle East
As part of WFD's work with a coalition of women MPs, individual support helps members to initiate change in their own countries. WFD works with law-makers in Lebanon, Jordan, Iraq and Palestine to champion changes to discriminatory laws that perpetuated violence against women and girls.