The Westminster Foundation for Democracy Limited (WFD) is a UK public body. WFD is sponsored by the
Foreign, Commonwealth and Development Office (FCDO)
. We are governed by a Board of Governors made up of UK Members of Parliament (MPs) who represent the main UK political parties, as well as independent members. We operate at arm's length from government ministers.  
Transparency 
WFD is committed to operating openly and transparently. We aim to make information on our strategy, funding and management decisions available to the public on a regular basis. If you are unable to find the information you require on our website, please contact us or make a request for information under the UK Freedom of Information Act (FOIA). 
Legal status and accountability 
WFD is a UK public body. A public body is an organisation that is (at least in part) publicly funded to deliver a public or government service, but not as a department led by a government minister. Specifically, WFD is an Executive Non-Departmental Public Body. An Executive Non-Departmental Public Body is a public body that operates separately from its sponsoring department. WFD's sponsoring department is the Foreign, Commonwealth and Development Office (FCDO). We are also a company limited by guarantee incorporated in England and Wales (Company Number 02693163). 
We are formally accountable to parliament. We are audited by the National Audit Office. Our annual report and accounts are presented to parliament every year.  
As well as managing the organisation day-to-day, WFD's Chief Executive acts as WFD's accounting officer. This means they are responsible for managing the organisation efficiently and effectively, as well as reporting to parliament.
Board of Governors
WFD's Board of Governors acts as the guardian of our purpose and is ultimately accountable for the organisation. It holds the Chief Executive to account for the organisation's strategy, management and performance.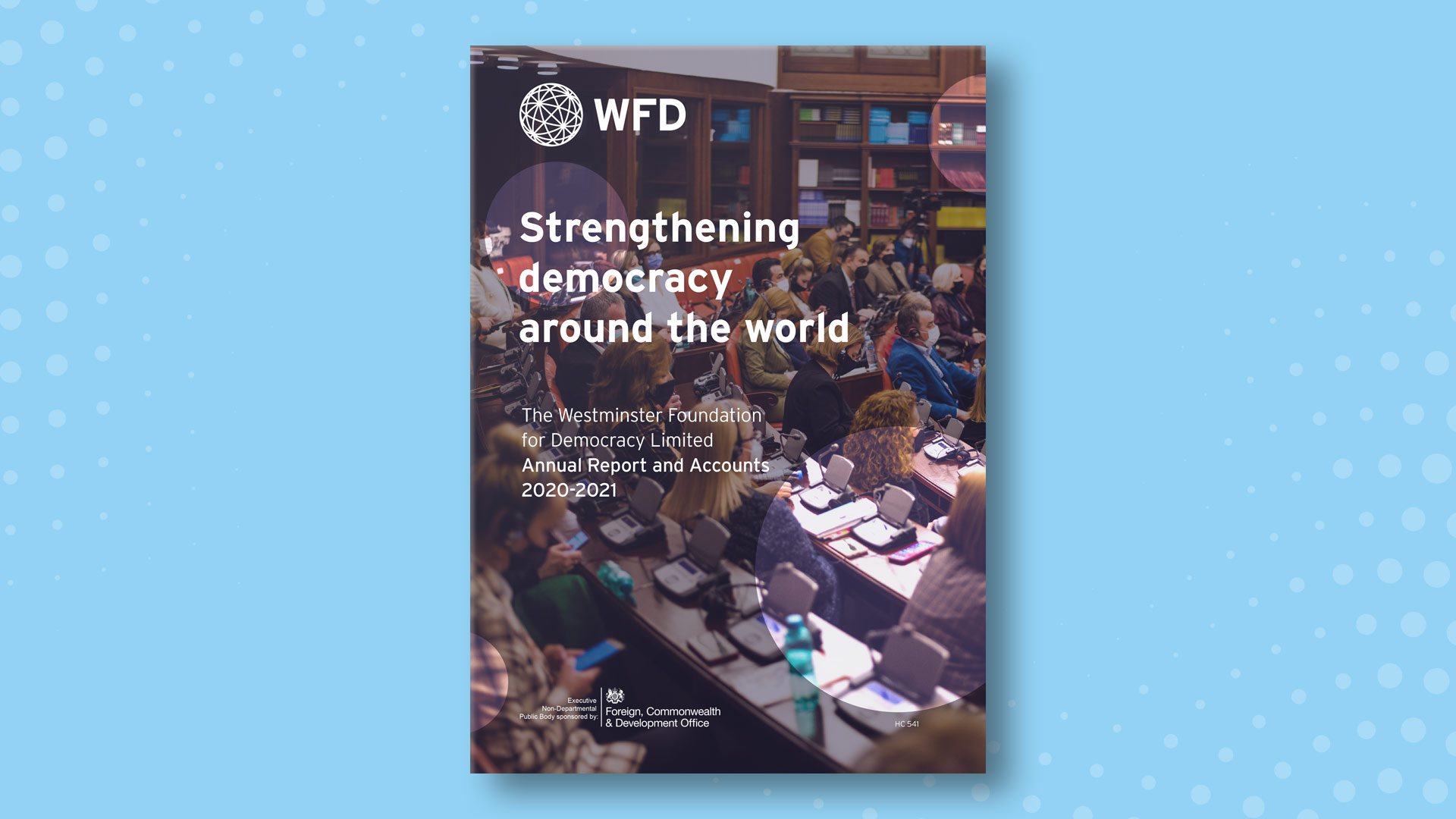 Annual report and accounts
We are audited by the National Audit Office and our annual report and accounts are presented to the UK Parliament every year.
International Aid Transparency Inititative (IATI) 
WFD is committed to sharing its programme data in an open and transparent way. WFD aims to publish each programme's name, objectives, start date, end date, strategic outcomes and total budget; however, there are instances when data will be excluded.  WFD understands that staff and partners work on programmes with sensitive themes and, therefore, may have to exclude all or some details of a programme to ensure safety.  
WFD programme data is available on the IATI registry and on the development portal.  
For more information, including on how to provide feedback, please read our International Aid Transparency Initiative policy.