There are strong links between action to address climate and environmental crises and action to strengthen democracy. Huge changes to all levels of society, politics and businesses are required to avoid the most devastating effects of climate change and environmental degradation. This means we need durable, effective and responsive democratic institutions, accountable systems of governance and strong political will.
Overwhelming evidence shows that human activity has a dangerous impact on the climate and our ecosystems. Yet most political systems have failed to address climate and other environmental crises. Strong environmental governance and rule of law is crucial to supporting sustainable development as well as inclusive democratic governance.
The UN 2030 Agenda, the Sustainable Development Goals and the 2015 Paris Climate Agreement represent an understanding that human wellbeing is dependent on the planet's life-support systems as well as an unprecedented international consensus on the urgency of addressing climate change and environmental degradation. However, the fact that this has not led to enough meaningful action has meant many people do not believe that democratic governments can deliver the necessary results for their citizens – against a background of worldwide democratic decline.
The groups who will be most severely affected by the resource scarcity caused by climate change and environmental degradation are the same groups commonly excluded from political decision making – the poorest, slum residents, subsistence farmers, rural women, minorities, indigenous groups and young people. Ensuring that they are included in political processes and that decision makers listen to their political voices is critical.
Realising international environmental treaties such as the Paris Climate Agreement requires the translation of these commitments into domestic laws and regulations by democratic means. Citizens, political parties, journalists and parliaments need the capacity and resources to use the extensive evidence available on climate change and environmental degradation to inform and influence policy development.
Almost every country in the world has legislation dedicated to the protection and preservation of the environment. However, the implementation and enforcement of these laws does not go far enough to address environmental challenges. Globally, laws are poorly enforced and access to legal remedies and environmental justice is severely limited. Few parliaments effectively hold their executives to account for failure to deliver on environmental commitments. Countries and their institutions of governance need support to make sure they deliver on them.
What is environmental democracy?
Environmental democracy has three pillars:
Transparency: Openness and transparency are required to help citizens, civil society, media, businesses, the courts and the international community understand what is happening in relation to the environment and how their governments are responding.

Participation: The public – particularly those most affected by climate change and environmental degradation – need to be able to voice their concerns and influence policy making for the right decisions to be made and for these choices to have legitimacy.

Justice: If enforcement of environmental legislation and treaties is to have meaning, and people's human rights are to be respected, then there must be effective mechanisms for challenging the action – or inaction – of governments in acting as environmental stewards for current and future generations.
How WFD supports environmental democracy
WFD's operating ethos is to be responsive to local contexts and the needs and priorities of those with whom it works. WFD supports inclusive democratic governance institutions and has a deep understanding of the dynamics involved in democratic transition.
WFD is uniquely placed to collaborate with technical environmental specialists and provide leadership on issues that sit at the nexus of sustainable environmental governance and the democratic process.
WFD works with parliaments, political parties and civil society, as well as on elections. We focus on supporting those institutions that hold the government to account through horizontal (parliaments and independent bodies), vertical (citizens), and mixed (political party and electoral) mechanisms operating at local, national, regional and global levels.
Given its existing relationships, capabilities and access to critical political actors, WFD's work on environmental democracy prioritises the following:
Environmental coalitions for change
Open data on the environment
The passage and enforcement of environmental laws and treaties
Political parties and environmentalism
Environmental rights
Natural resource management
Research on environmental democracy
WFD's environmental democracy programmes
Georgia
In 2018-19, WFD supported the Georgian parliament through two separate programmes to establish the practice of holding thematic inquiries and to conduct post legislative scrutiny (PLS), with the overall intention of improving the legislature's oversight function. Both of these programmes had an environmental focus.
WFD provided assistance to the Environmental Protection and Natural Resources Committee (EPNRC) of the Georgian parliament to conduct two separate thematic inquiries on ambient air pollution and municipal waste management, while one of the components of the PLS programme was to assess the effectiveness of existing regulations concerning electric vehicles.
Through its support for these processes WFD has also helped to improve the participation of citizens in environmental decision-making by supporting parliament to produce recommendations based on well-structured, transparent and solution-oriented collaboration with civil society organisations (CSOs) and individual citizens, in addition to other stakeholders, such as government and the private sector.
Indonesia
WFD has led  successful focus groups on environmental issues involving MPs from relevant committees through a partnership with the Indonesian Parliament's Inter-Parliamentary Cooperation Committee (Badan Kerja Sama Antarparlemen or BKSAP). The discussions have garnered much-needed attention on environmental sustainability with an emphasis on how the parliament can play an instrumental role in helping Indonesia achieve its nationally determined commitments under the Global Green Growth programme. WFD's work in this area emphasises the need to enhance access to information, public participation, and accountability in environmental programming as well as the need to include marginalised groups – particularly indigenous peoples – in the process.
In 2021, WFD began implementing a programme that will seek to introduce regulatory impact assessment, cost-benefit analysis, green budgeting, and green oversight to parliamentary analysts and MPs as well as enhance the parliament's role in overseeing the government's implementation of climate action agendas. 
Morocco
In 2017 WFD's Morocco programme supported committees to scrutinise Morocco's fulfilment of its international commitments, particularly in relation to the Sustainable Development Goals and the Paris Agreement.
This included a workshop on "Harmonising national legislation on climate change with the requirements of the Paris Agreement." As a result of this workshop, the House of Councillors identified nine laws that needed to be amended in order to be aligned with international conventions and commitments.
Lebanon
With the discovery of offshore oil and gas in Lebanon, oversight of the energy sector has become a crucial issue for the government.
Since March 2016, WFD's programme in Lebanon has focused on strengthening parliamentary oversight of oil and gas in Lebanon and providing support and technical advice to the Public Works, Energy, Water and Transport Committee and the Research and Information Department.
The support has, among other things, improved the capacity of MPs and staff to manage the oil and gas sector in an effective and transparent way, enhanced institutional capacity of parliamentary committees; and improved access and openness to Parliament for CSOs engaged in the oil and gas sector.
In September 2018, the Parliament ratified the Transparency of Oil and Gas law. The law ensures the disclosure of information amongst all the relevant administrative bodies and prevent conflicts of interest. It also gives the CSOs legal powers in monitoring the management of oil and gas sector. WFD's programme contributed positively towards the adoption of the law and ensuring its compliance with international standards.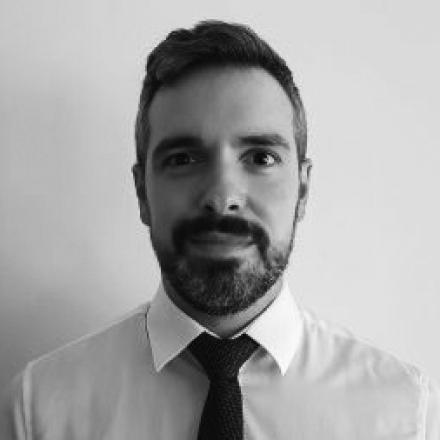 Our expertise
Rafael Jimenez Aybar - Environmental Democracy Adviser
Rafael leads on giving technical and expert advice on matters related to environmental democracy.