The Scottish National Party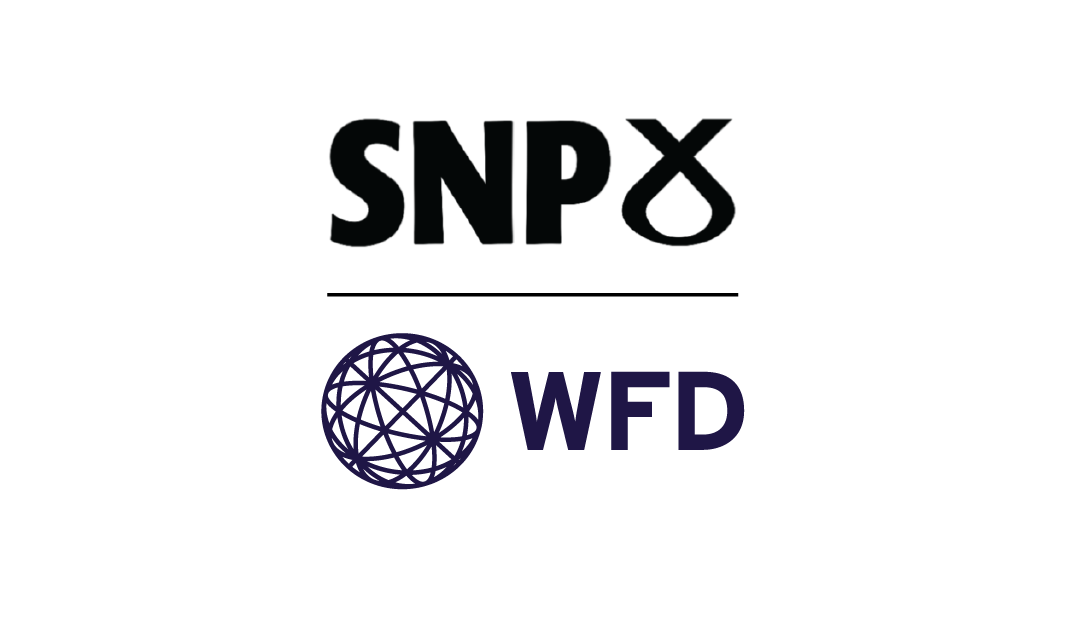 The Scottish National Party is a progressive, left-of-centre party with an internationalist outlook. The SNP have been in government in the devolved Scottish Parliament since 2007, and the third largest party in the UK Parliament since 2015. This unique position allows the SNP to share experience of devolution and the experience of being simultaneously in government and opposition.  
The SNP's international work funded by WFD focuses on select projects on cross-party, thematic bases, to maximise depth of intervention and use limited funding effectively.  The SNP's approach to representation and equality, particularly with regards to women's political representation, is at the heart of our international democracy support. With a female party leader, First Minister Nicola Sturgeon, and the UK's first gender-balanced Cabinet, our programming shares good practice with partners moving closer to gender equality.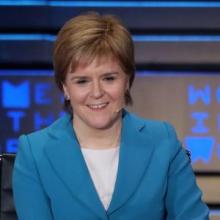 "Westminster Foundation brings political parties together to promote and strengthen democracies throughout the world. This is important work, based on the values of human rights, justice and fairness for all."
Nicola Sturgeon
SNP Leader and First Minister of Scotland
Regional level policy development: Arab Women Parliamentarians' Network for Equality (Ra'edat)
Ra'edat is a network of 400 women who are current or former legislators from 14 countries across the Middle East and North Africa, using their voices to develop policies focused on women's increased access to political representation. The SNP WFD was instrumental in helping to build the network, and supporting their work in developing a model policy to advance gender equality in the region's political parties and legislatures. This regional policy was then adapted into national contexts by several countries represented in the Network, including Jordan, Sudan, Egypt, Iraq, Palestine, Tunisia and Mauritania. The conferences demonstrated strong engagement between the Network and civil society across the MENA region, as well as cross-party collaboration. 
In 2019, the Network conducted a research study and developed a policy paper on Violence Against Women in Politics, the first of its kind in the Arab world.
---
Parliamentary Women's Caucus: Malawi
The SNP WFD programme has been working with Malawi's Parliamentary Women's Caucus since 2017. The 2017-19 programme supported the retention of Malawi's female MPs in the May 2019 tripartite election. We partner with the Lilongwe-based NGO Centre for Civil Society Strengthening and have a full-time on-site Project Officer, who has frequent interaction with the Caucus and Parliamentary Clerks, conducts field research, has developed the social media strategy, organised conversations between the SNP and Malawi parties' leaders to discuss the importance of women in party leadership positions and developed various means of ensuring the visibility of female candidates.
The May 2019 election returned a record-breaking 45 women, and Malawi's first female Speaker. We are the only organisation to work with the Caucus through the electoral cycle, and continue to work with the new Caucus on combating violence against women in politics, creating positive visibility in the media, developing ongoing campaign strategies and maintaining constituency engagement. 
Our work in 2020 was able to rapidly pivot to respond to the Covid-19 emergency and support the Caucus in their response to the pandemic.
---
The SNP WFD's newest programme is in Ukraine, where we collaborate with the Committee of Voters of Ukraine (CVU) to develop resources on how to recognise and avoid disinformation. In 2019 this focused on disinformation around the presidential and parliament elections, and in 2020, surrounding the spread of Covid-19. CVU has launched a website and social media channels, PROVIRUS, to share legitimate and reliable sources of news and deliver educational messages to the Ukrainian public. Throughout 2020, SNP WFD will support CVU in hosting and organising several online conferences with experts across Eastern Europe to provide a platform for sharing expertise, and produce materials such as a 'checklist' for a Ukrainian audience and international partners to determine Covid-19-related disinformation.