Westminster Foundation for Democracy (WFD) believes that we need strong democracies to prosper and to protect our rights and freedoms.   
In a democracy, all people – no matter their identities, backgrounds, interests, or religious beliefs – should be able to take part in political life and have a say in the decisions that affect their lives.   
Democracy underpins the solutions to the major challenges of our time, from inequality to public health, climate change and rising authoritarianism.  
That is why WFD is working to strengthen democracy across the world. Since the fall of the Berlin wall, we have been helping to make political systems fairer, more inclusive, and more accountable. We do this by working with: 
Parliaments 
Political parties 
Electoral bodies  
Civil society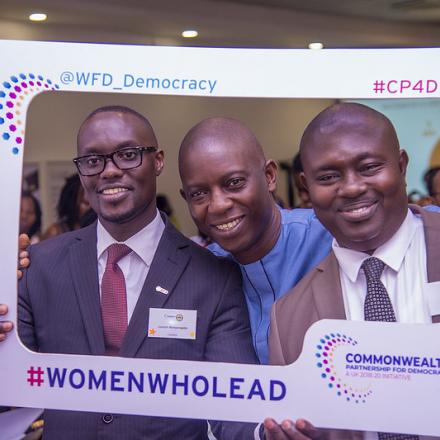 What is WFD?
WFD is the UK public body dedicated to strengthening democracy and open societies around the world.
Our democracy experts run WFD offices across the globe – from Venezuela to Indonesia.
The Speaker of the House of Commons, Sir Lindsay Hoyle, is our Patron.  
We are a member of the European Partnership for Democracy (EPD). EPD is a network of European democracy support organisations.
We are governed by a board made up of MPs who represent the main UK political parties as well as independent experts.  
The UK Foreign, Commonwealth and Development Office provides most of our funding. We also receive funding from other governments and multi-lateral organisations. Detailed information about our funding each year is available in our Annual Report and Accounts.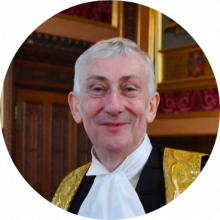 "Over the last three decades, the Westminster Foundation for Democracy has done much to support the development of democracy around the world. Using the UK parliamentary model as a useful guide, the Foundation has helped many institutions navigate the path to political pluralism - and to fairer, more inclusive political systems. I am honoured to support the Foundation in these endeavours."
Sir Lindsay Hoyle
Speaker of the House of Commons
WFD Patron
History 
WFD was set up in 1992 – on the initiative of all political parties then represented in the UK Houses of Parliament – in response to the wave of democratisation that took place across Eastern Europe and elsewhere. Our purpose: to help build pluralist democratic institutions overseas. After the Cold War, we supported the transition to pluralist democracy – where different ethnic groups, interests and beliefs coexist and cooperate within the political system – in former Soviet Union countries and in Sub-Saharan Africa following transitions from one-party states.  
Since then, WFD has expanded both its remit and geographic footprint to become one of the leading democracy assistance organisations globally. 
Our values 
These core principles guide the way in which we work and make decisions, and what our donors and partners can expect when working with us. 
We are people focused 
We are one team that respects every person and their contribution. We care about the well-being and success of all our staff. We ensure an open, inclusive, courteous, supportive, collaborative, fair and happy working environment. We are committed to ensuring that the needs of our beneficiaries and their communities are at the heart of everything we design and do. 
We value excellence 
We are rightly proud of the experience and expertise we have in our organisation. We are committed to always ensuring the highest standards of conduct and quality in our work. We are creative and exercise sound judgement, which enables us to be innovative and achieve lasting impact. 
We value integrity and accountability  
We are an ethical organisation that always takes seriously our collective responsibility for the resources entrusted to us. We are responsive to the needs of our stakeholders. We empower and trust every person at WFD to take ownership of their work and decisions. In turn, we each demonstrate individual leadership and act with integrity in what and how we deliver. 
We are mission oriented  
We are ambitious and passionate about the vision for the organisation. We continuously seek opportunities to further our mission and adapt and improve our approaches and ways of working to ensure we our responding to the context. We will always ensure that our individual efforts are contributing to our mission and are recognised by WFD. 
Foreign, Commonwealth & Development Office
The Westminster Foundation for Democracy is an executive Non-Departmental Public Body sponsored by the Foreign, Commonwealth & Development Office.