25 March 2021
Authors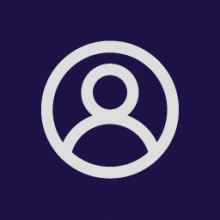 Dr Rebecca Gordon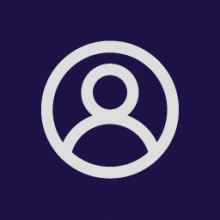 Keerti Rajagopalan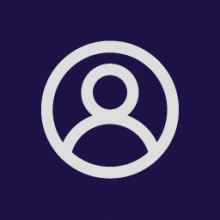 Rosie Frost
Summary
Women's political leadership is important for ensuring that women's perspectives and experiences are included in political decision-making. Over the past 25 years, the overall percentage of women in parliaments has more than doubled. However, the pace of progress has slowed in the past five years and women still make up less than a quarter of representatives in legislatures worldwide. Whilst theories that explore women's political recruitment are well developed, we need more research on how women get selected. We need to know more about how they win positions as political representatives and how they adapt to the realities of political life.
This report focuses on women's experience of candidate selection and elections and their experience of political leadership. It asks:
How can women political leaders build their profile?
What factors support and hinder women's candidate selection and election success?
How do women cope with, and adapt to, the realities of political leadership?
How can programmes and policies effectively support women in political leadership roles?
The report follows WFD report Women's political careers: Where do leaders come from? and our study with the Global Institute of Women's Leadership at King's College London on the impact of gender on democracy.
Key findings from the report
Through interviews with 25 women political leaders in 15 countries, it was clear that women's candidate selection and election success is supported by targeted training that enables women to build up campaigning skills, networks that provide guidance and mentorship based on previous campaigning experience and effective relationships with local parties. Women also noted the importance of creative campaign strategies that helped to raise their profile, particularly through social media and utilising local party connections and skills.
Once women entered political leadership roles, they had numerous approaches to adapting to, and coping with, the realities of political life. Most commonly noted was the role of close-knit networks and communities that provided guidance and emotional support and strong teams with diverse skills to navigate challenges. These networks also meant that women retained motivation and set boundaries guided by their overall vision for leadership. However, the key challenges women leaders face, particularly in relation to violence and abuse, result from structural inequalities that also require attention beyond the political sphere.
Recommendations
In light of these findings, there is a need for more effective support from political parties and political institutions for women in political leadership roles. There are a number of recommendations about programmes and policies that may improve women's experience of political leadership:
Formalise and create adaptive and flexible selection procedures
Political parties play a fundamental role in supporting women's selection and election, but they need to ensure that selection procedures reduce discrimination faced by candidates, particularly those with multiple responsibilities. In addition, targeted funding is essential to give women candidates independence and reduce the discrepancies they face in access to resources.
Long-term and embedded campaign training
Campaign training should be long-term and, alongside building up specific political skills, it should facilitate connections with local party members, civil society actors and existing political networks that women can work with prior to and during elections, and once they reach political office.
Sustained political mentorship and networks
These are fundamental both for political leaders and for their families, to learn from others' experiences and strategies for coping with the realities of political leadership. The creation of women-targeted networks within parliamentary structures or political parties would also be an important intervention that would benefit women leaders.
However, improved accommodation of caring and additional responsibilities must also be a priority for political parties and political institutions, who should also consider providing practical resources, such as mental health support to address inequalities.
In addition, there is also a need for wider support and targeted programmes to address structural inequalities that affect women's experience of political leadership. The need for wider systemic change is essential, particularly in addressing violence against women in politics and addressing gendered norms that influence women's responsibilities and limit their ability to participate in political life. Broader strategies to promote more equal societies must be prioritised and funded.