Making women's political leadership a priority ahead of 44th AIPA General Assembly
Following months of engagement with multiple national and regional stakeholders, WFD organised a high-level workshop to develop a draft resolution proposal to be presented at the 44th General Assembly of the ASEAN Inter-Parliamentary Assembly (AIPA). In addition to greater women's political leadership, the draft resolution proposal also covers financial access and green jobs transition for women in Southeast Asia.
As a regional association of parliamentarians from all ASEAN member countries, AIPA convenes a General Assembly every year "to provide policy directions for the development of [its] objectives and as a forum for interchange among its members."
Ahead of the 44th AIPA General Assembly in Jakarta next August, WFD hosted a high-level workshop in partnership with the Committee for Inter-Parliamentary Cooperation of the Indonesian House of Representatives (BKSAP DPR RI) in Bogor, Indonesia (20/6). As current President of AIPA, the Indonesian Parliament will host the upcoming assembly. BKSAP Chair Fadli Zon opened the workshop by sharing the priority areas of Indonesia's presidency: restoring regional stability and peace in Myanmar, green economy transition, youth inclusion, and women's political and economic leadership.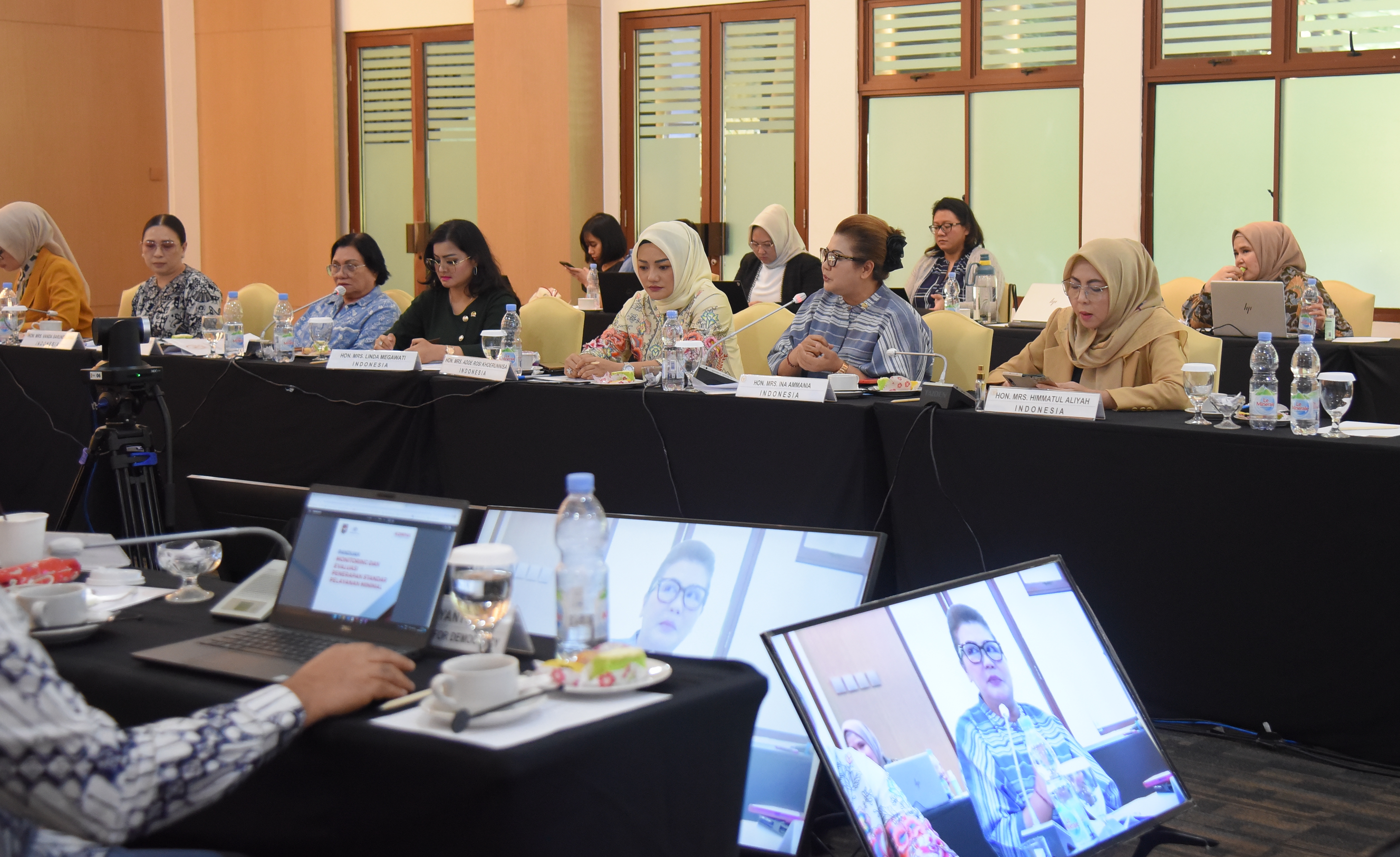 Building on the strong results of our women's political leadership in ASEAN programme, funded by Canada Mission to ASEAN, the workshop is aimed increasing the intersectionality of AIPA's policy directions by incorporating gender lens in support of advancing women's political leadership. Via a video message, AIPA Secretary-General Siti Rozaimeriyanty delivered an opening remark underlining the gap in proportion of women parliamentarians in ASEAN (22%) and globally (26%). The Secretary-General recognised that gender equality in politics remains a pressing challenge for ASEAN and cited WFD's women's political leadership in ASEAN report which identifies some major structural, economic, and cultural barriers that continue to prevent women from exercising their full political rights.
The workshop featured intervention from cross-sectoral prominent experts. Political researcher Ella Prihatini (Indonesian International Islamic University) identified safeguard against recall mechanisms, stronger legislation in line with CEDAW, and substantive capacity building as key to greater women's political leadership. W20 Indonesia engagement group co-chair Dian Siswarini (XL Axiata) spoke on how lack of access to financial resources prevent women from being independent economically; making them more vulnerable to violence. Assistant Deputy Dermawan (Ministry of Women's Empowerment and Child Protection), presenting on behalf of the Indonesia focal point to the ASEAN Committee on Women (ACW), underlined stigma, systemic marginalisation, party hierarchy, disproportionate domestic burdens, and violence as major risk factors that restrict women's political participation.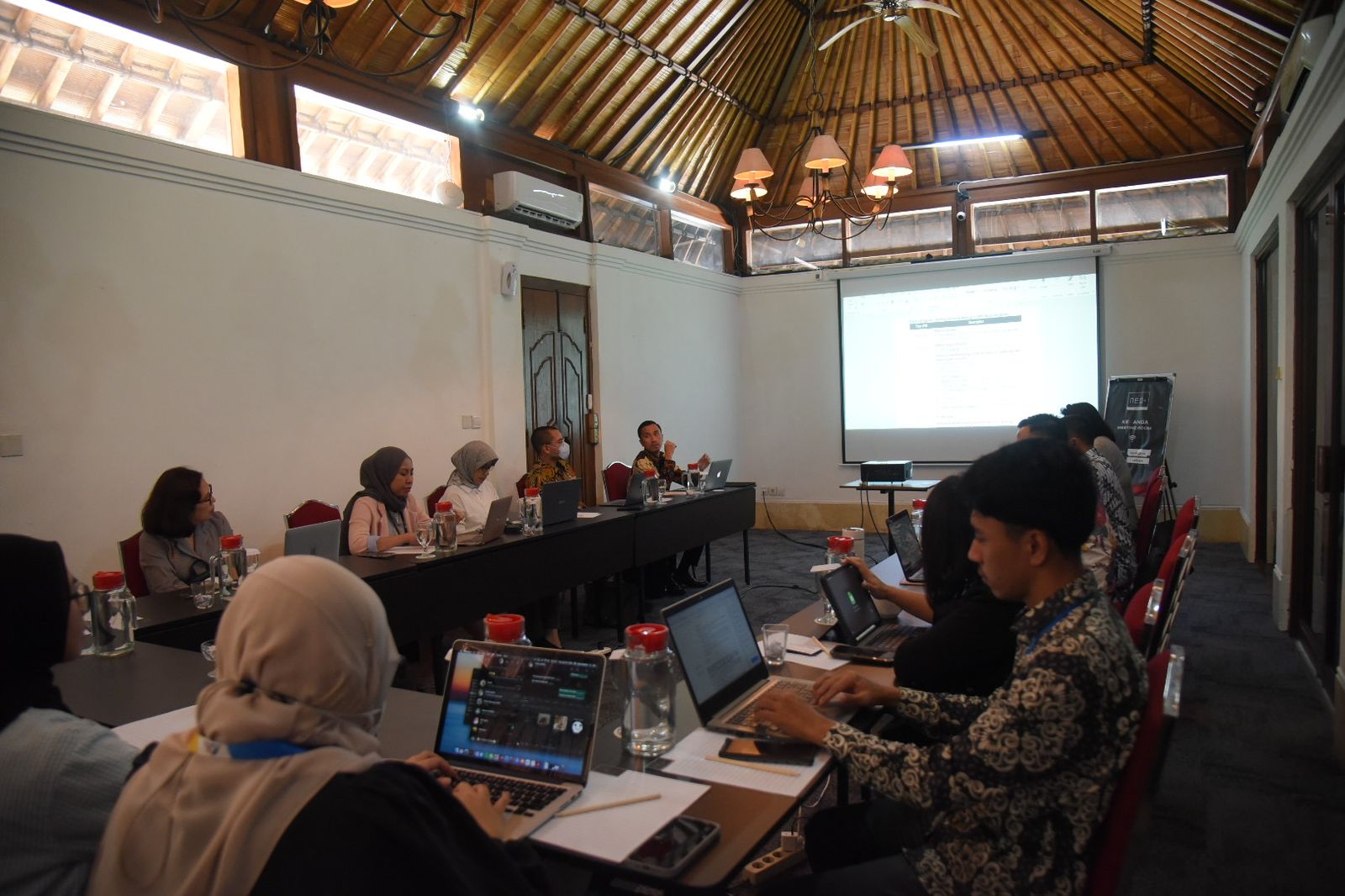 The workshop continued well into the evening as WFD developed recommendations for the AIPA General Assembly alongside staff from the parliament and AIPA secretariat. The four resolutions are aimed at enhancing resilience through women's political leadership and gender-responsive parliament as well as strengthening the role of women in ASEAN geopolitical landscape and regional peace and security. Chairs of BKSAP DPR RI will then convene a committee meeting to review the recommendations before submitting them to AIPA Secretariat ahead of the August assembly, where WFD will attend as observers and organise a series of high-level events, including the third ASEAN women's political leaders' coalition for change meeting and a forum with the Standing Committee of Women Parliamentarians (WAIPA).