Promoting democracy through new media
The shrinking space for women, young people, and persons with disabilities in the political process requires continuous engagement with various stakeholders on the importance of inclusive governance. To support this engagement, WFD recently implemented activities in Nigeria reinforcing the use of the new media to promote inclusion.
Free media has long been recognised as a cornerstone of democracy and plays a key role in influencing political discourse during elections. The rise of new media – such as social media sites, blogs, email, online newspaper, online forums, video sharing platforms, and others – provides further avenues and possibilities for participatory citizenship, information, and knowledge sharing, as well as inclusion and empowerment of an otherwise excluded citizenry. 
New media embodies the spirit of democracy, enabling freedom of expression by citizens to hold candidates and representatives accountable, monitor electoral activities in real time, as well as engage in political debates on diverse themes. WFD in Nigeria has been progressively harnessing new media as part of its initiative to support democracy. This was amply demonstrated during the 2023 Presidential and National Assembly General Elections in Nigeria on February 25th, 2023.  
WFD, working closely with the National Institute for Legislative and Democratic Studies (NILDS), set up a Political Party Watch (PPW) Command Centre. The Centre was well-equipped with relevant technologies (display screens, wireless microphones, lighting, sound, video converters, etc.) to monitor the activities and conducts of stakeholders on election day, particularly those of political parties and underrepresented groups. WFD staff, NILDS officials, and other election experts received real-time and first-hand information live streamed via social media from observers in the field. The information came from 350 field election observers spread across the 36 states of the federation and the Federal Capital Territory (FCT).  
Information, education, and communication (IEC) materials and resources with accurate data on the participation and representation of young people, women, and persons with disabilities were made available and strategically positioned at the Command Centre on election day. Both online and offline audiences were able to view and access this data. Nigerians who connected via live stream also gained a good understanding of the political parties and their candidates contesting in the 2023 elections. 
With the use of the new media, it was possible for WFD to reach wider numbers of Nigerians than would have been possible through traditional engagement. Key highlights and benefits of the use of the new media in WFD's engagement during the elections includes:  
Active and expansive participation of people with disabilities  
Inclusive and accessible programming with sign language interpreters available at the command center and present virtually to interpret for those with hearing impairment.  
The Command Center trended within the top three on twitter; evidence of the expansive reach to the online population, made up mostly of young Nigerians. 
Visitors were received both online and offline. 
Real time analysis of data received from the field. 
There is no doubt that new media has come to stay in making humanity more productive and efficient. The development sector needs to utilise this opportunity more to better engage and interact with citizens. The unprecedented opportunities for two-way dialogue and interaction between in-person and virtual participants comes with good network connectivity, which has continued to improve by the day. The livestreamed event which has continued to be viewed by social media users, even after the event, both speaks to the fact that new media enable active and continuous engagement, as well as sustainability of development activities. WFD will increasingly explore the new media to make greater impact in contributing inclusive citizen participation to both advance and sustain democracy in Nigeria.  
Image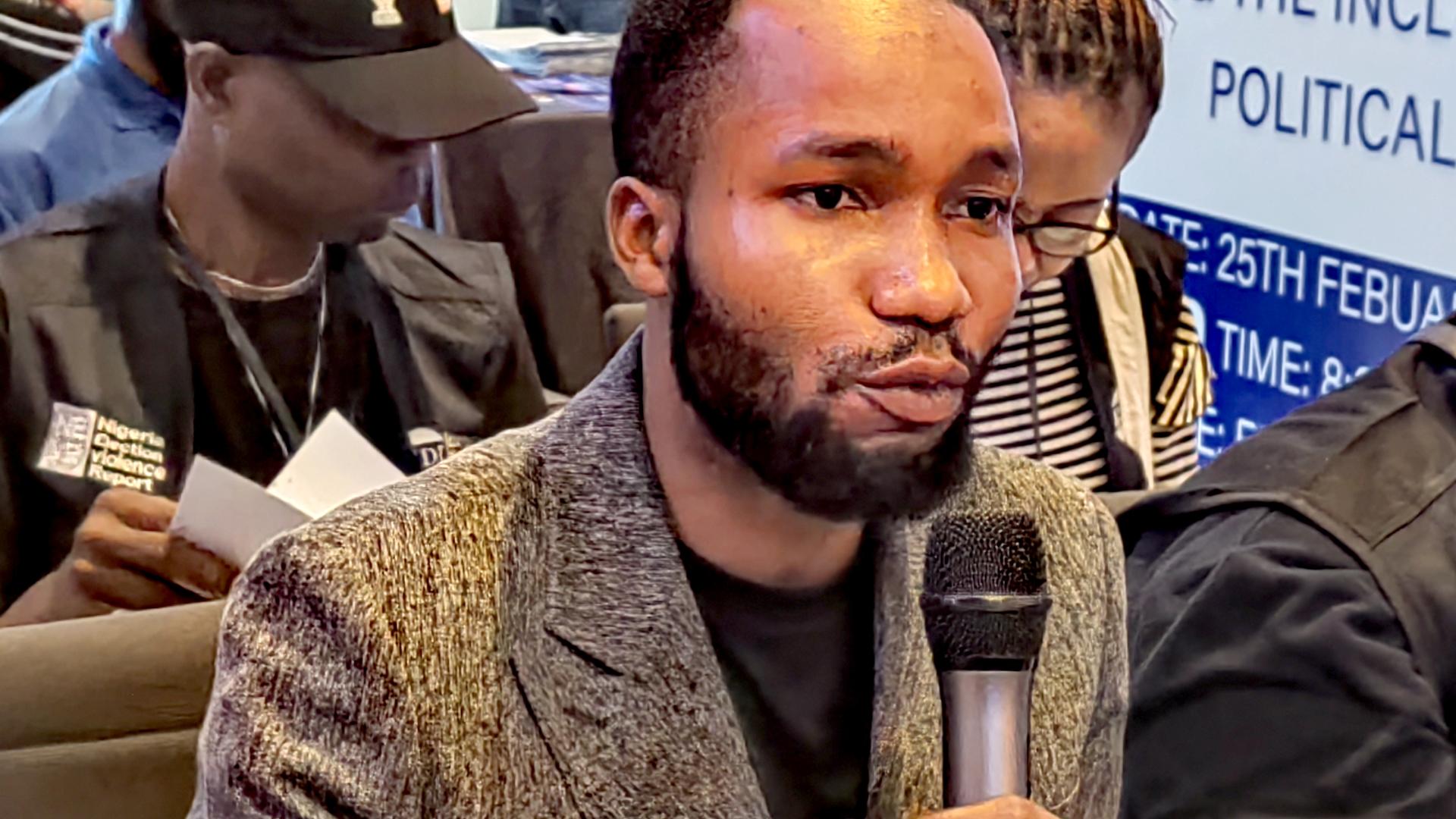 Image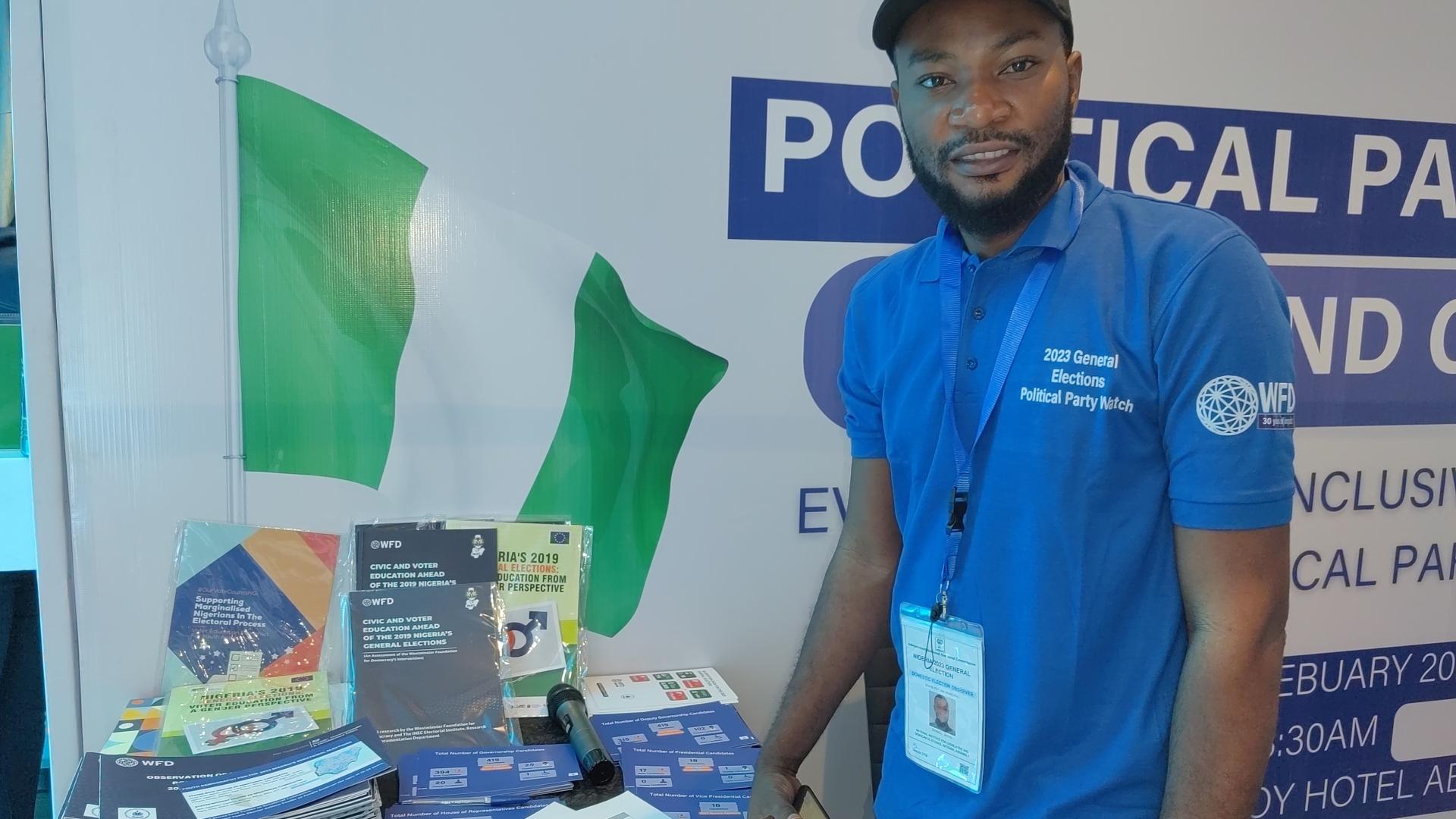 Image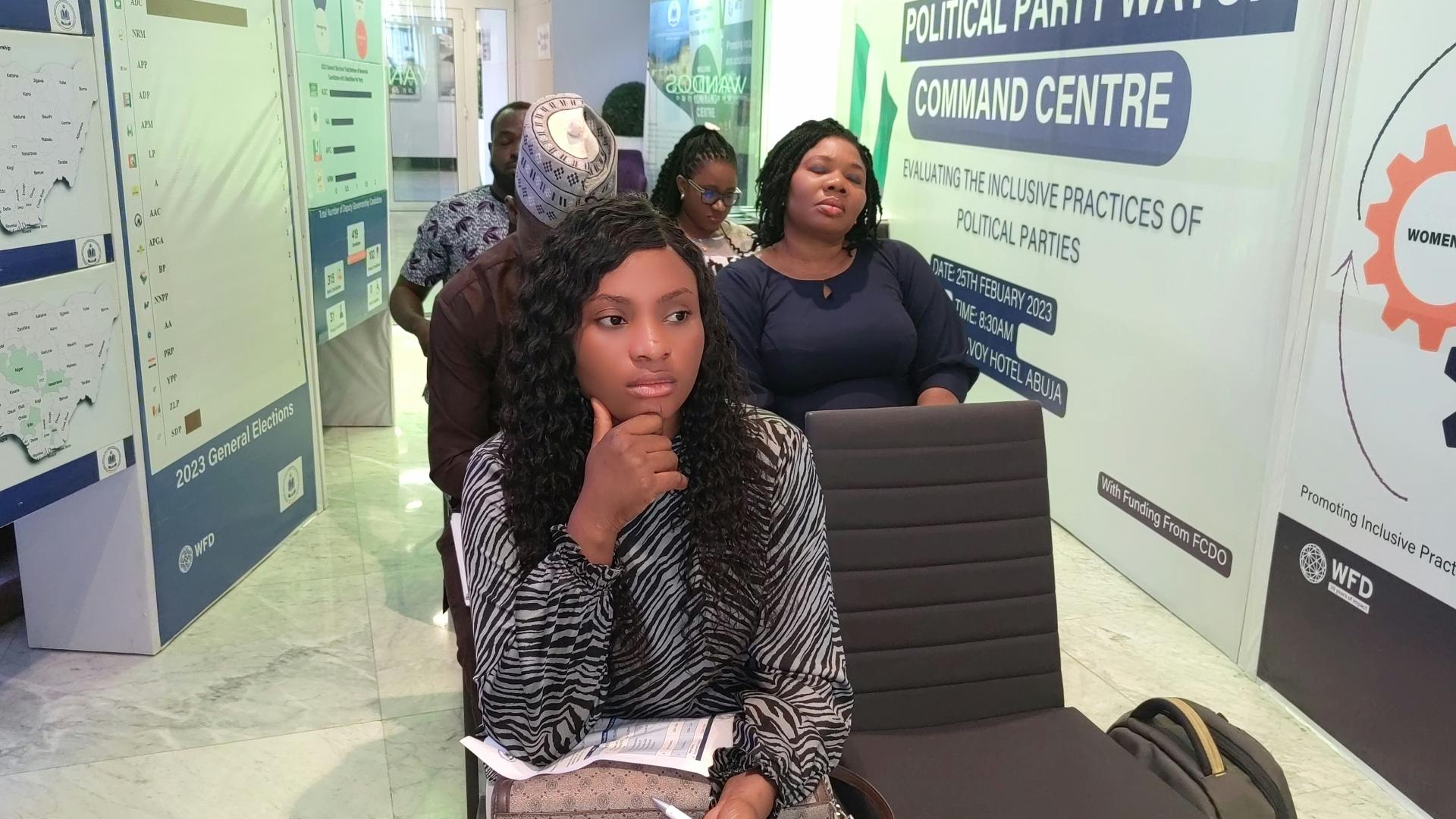 Image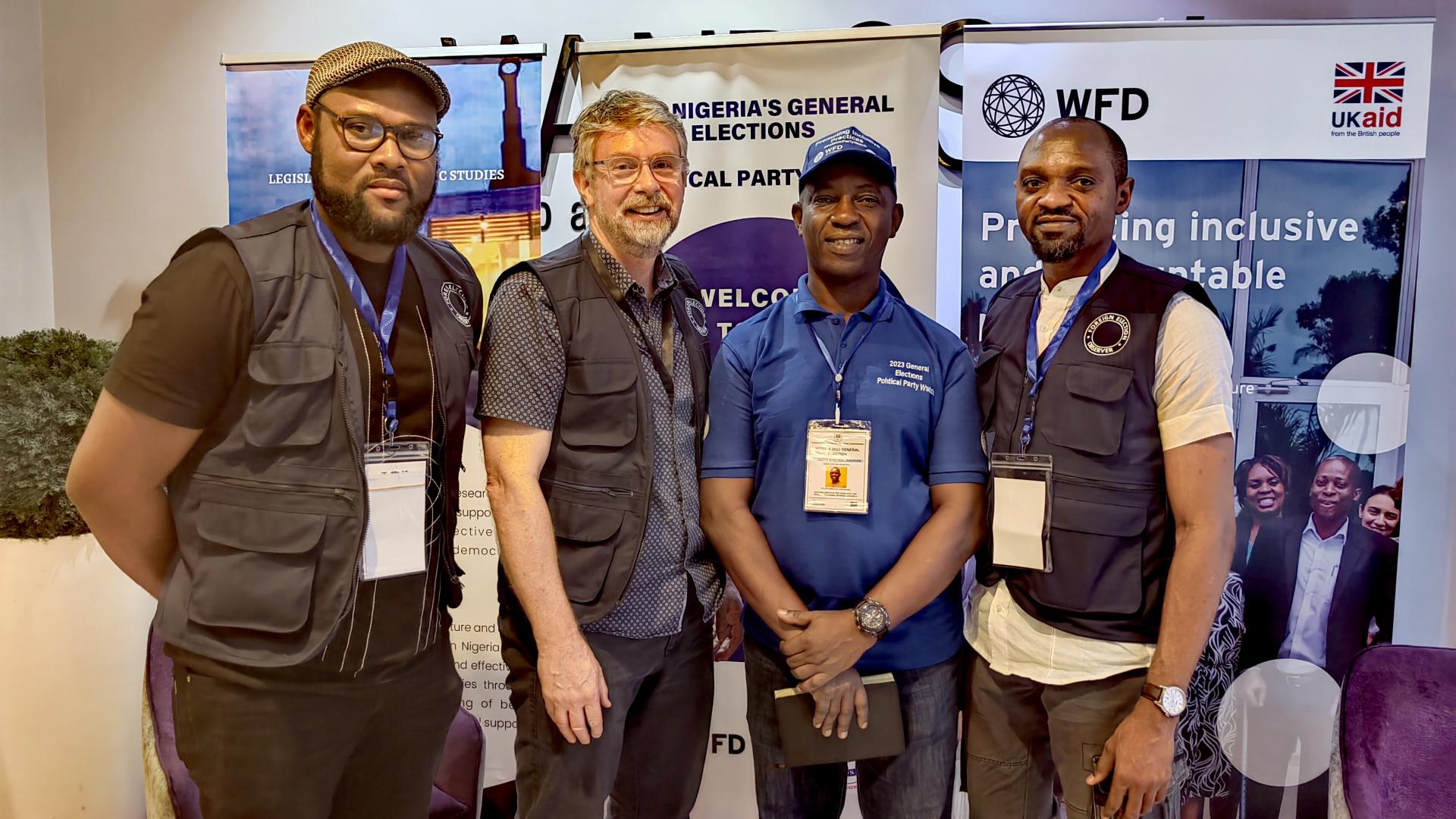 Image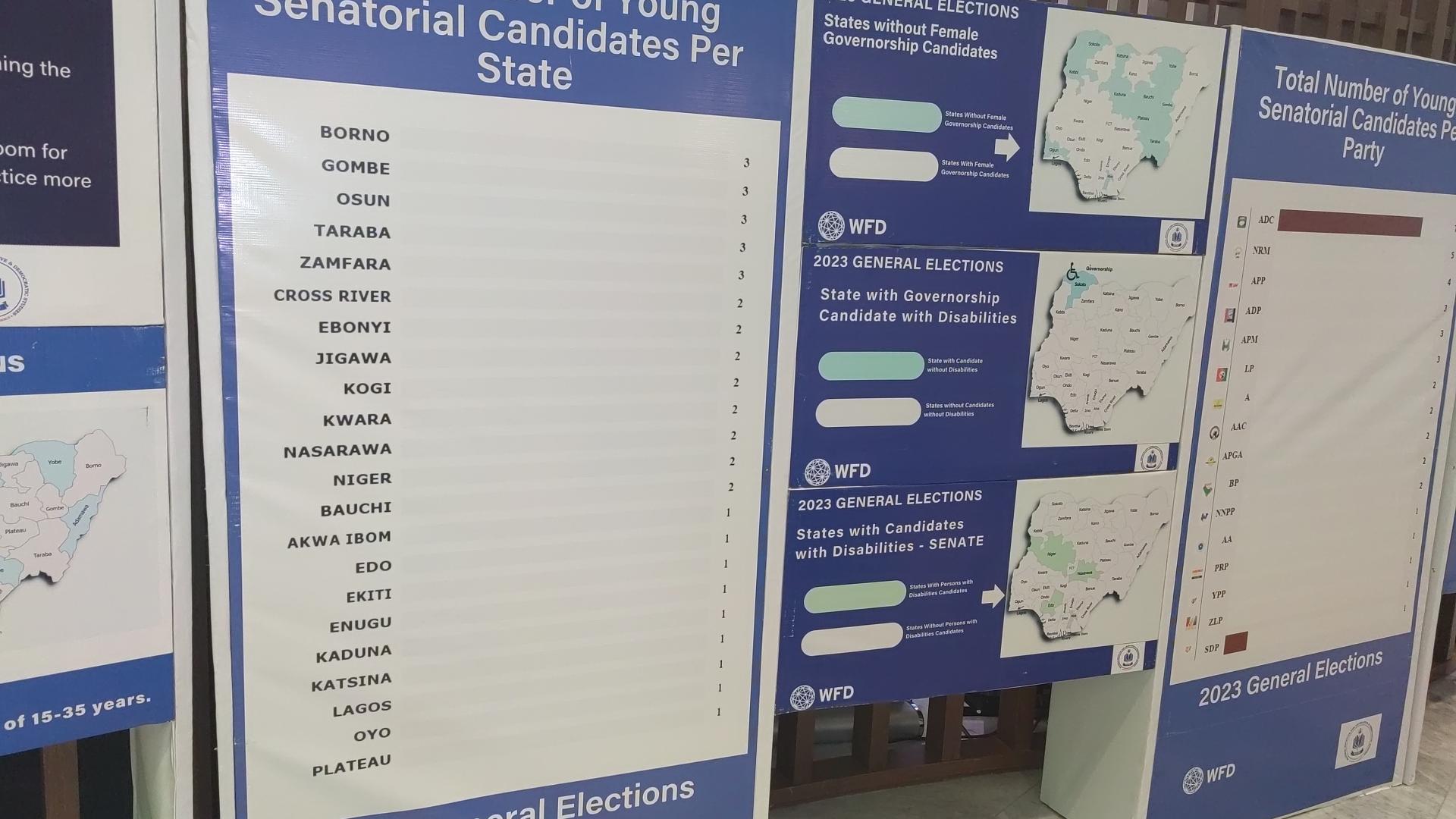 Image