04 March 2021
Authors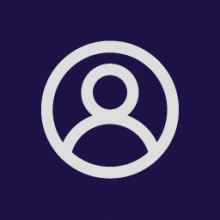 Rebecca Rumbul (MySociety)
Summary
The overarching argument of this paper is that parliamentary digital transformation is a relatively underfunded area of work, but a vitally important one in achieving the very common overarching goals of open, accountable, inclusive and participative government. Improvements in how parliamentary digital capacity building can be done better are possible with better strategy, funding and cooperation, and when parliaments are enthusiastic and willing to take the opportunities offered to them to improve themselves.
Now more than ever, digital transformation has become essential for parliaments. Such transformation can have a significant impact in making parliaments more transparent and accountable and can enable them to leverage greater public interest and engagement in the legislative and electoral processes.
Good external digital engagement requires parliaments to review their own internal digital structures, assess where development and investment are needed, and how digital improvement will assist in achieving their goals. Differential priorities in the needs of the parliament or societal actors can form a guide, according to which specific areas for digital development might be prioritised. These steps require long-term investment, which should go in parallel with the digital transformation of the Executive. However, because a country's digital transformation is primarily the preserve of the Executive, it can bypass the legislature and may be almost disproportionately influenced by the ruling party. Uneven digital transformation between public bodies and the legislature may weaken the profile and legitimacy of the legislature itself. Furthermore, governments that effectively restrict digital development within the legislature are essentially restricting democratic integrity.
Besides the long-term process of building and developing infrastructure, short-term pilot projects can be useful to test approaches and begin building the digital infrastructure of the future. Properly targeted funding, to achieve specified digital transformation goals, agreed in collaboration with the development agencies operating in target areas, can yield significant dividends in improving the digital democracy ecosystem. This approach can neutralise harmful, short-termist and wasteful approaches to digital deficiency, and remove the ability of the more unscrupulous parliaments to play development agencies off against each other to leverage greater rewards or resources.
Digital transformation of parliaments requires better strategy, funding and cooperation on the part of donors and implementers as parliaments are enthusiastic and willing to take the opportunities offered by digitalisation.
---
Header photo: Jessica Taylor / UK Parliament
What's it all about?
Report authors Julia Keutgen and Rebecca Rumbol discuss their report and its key arguments