17 November 2020
Authors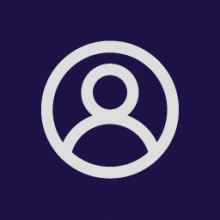 Rosie Frost
Summary
Monitoring, evaluation, and learning (MEL) is a field of continually growing importance in international development. As the gender and inclusion focus has developed throughout WFD, the MEL team have been working to understand how our monitoring, evaluation, and learning can be gender-sensitive and effectively measure change in women's political participation (WPP).
The literature on women's political participation is clear: meaningful change in the participation of women in politics goes beyond counting the number of women involved in a given activity, project, or institution, or the existence of laws and policies that might have unexpected consequences or simply not be enforced. What is more, gender theorists have demonstrated that participation and leadership by women – in politics, but also in other spheres of life – might look very different to established ideas about participation and leadership. In sum, counting women or counting laws is a flawed way of measuring and evaluating women's political participation, but it is not immediately obvious what to do differently.
WFD's policy paper discusses key principles for measuring women's political participation and how our MEL systems support it.
WFD's approach to monitoring and evaluating women's political participation
WFD's approach to MEL for women's political pariticipation is based on four key principles:
1. Transforming systems of inequality
We acknowledge that working to improve women's political leadership is about more than just adding women to politics – it is about disrupting existing gender power relations. We ensure that we measure all aspects of gender power relations that are being challenged.
2. Holding the line
Social change can generate opposition from those it challenges. Faced with this resistance, simply 'holding the line' and avoiding regression of rights, opportunities, and representation of women should be understood as a significant achievement, and therefore measured. Measuring backlash is key to being able to put our programme impact in full context.
3. Long-term vision, medium-term goals
There is often a discord between what organisations are asked to measure, what they are expected to achieve, and the length of their programmes. At WFD, while we have a long-term vision, we set medium-term, achievable goals. This ensures both that we can deliver what we have been asked to, but also that we can properly use our MEL to understand how change is happening and get into the nuances of what has and has not succeeded.
4. Learning and flexibility
Catalysing social change is complex and unpredictable. No country in the world has achieved gender equality or fully dealt with patriarchal power structures, and so there is no blueprint for how to do this. Therefore, we have got to approach the task with an open and critical mindset, continuously assess our efforts, integrate this learning back into our programmes, and document and share the learning beyond the organisation.
We have also developed a MEL for WPP toolkit that includes:
Avoiding logframes and linear frameworks
Focusing on measuring behavioural change and contribution 
Measuring attitudes to verify apparent changes 
Articulating what change looks like – a list of what to look out for 
Improving women's political leadership is never simply about adding more women to democratic institutions – it is a complex and disruptive process that challenges age-old power relations. Delivering programmes on this topic requires an adaptive, learning-centred approach, and this in turn requires a MEL system that is collecting and producing relevant and accurate data, analysis, and insight. WFD is certainly not the first organisation to think about how to operationalise these needs. We are building on the excellent thinking that has already been done and demonstrating that we can effectively measure change by adapting our MEL to be to gender-sensitive.