Summary
Political parties are the building blocks of any elective democracy in that they define the pathways for mobilising and canvassing for votes as well as serve as focal points for engaging on governance. As pivotal as the place of political parties in a democracy are, Nigeria's experience with party organising has been one of mixed results, with particular concerns about the exclusion of women, young people, and persons with disabilities.
This study examines the degree of inclusivity of political parties in Nigeria against the backdrop of perceived unfulfilled potential that responds to women, young people, and persons with disabilities who want to engage in politics. Its significance rests in the understanding that political parties are about the only institution of democracy in Nigeria that have not witnessed significant development since the return to democracy in 1999. Indeed, the near stalled state of their development has become a source of concern in the face of the urgency for democratic dividends.
The study appraises the 18 political parties that competed for votes in the 2023 general elections in Nigeria to determine the extent to which their activities have facilitated inclusion among their members, using a survey administered in 12 selected states across the six geopolitical zones (two per geopolitical zone) and key informant interviews (KIIs) in the party headquarters in Abuja.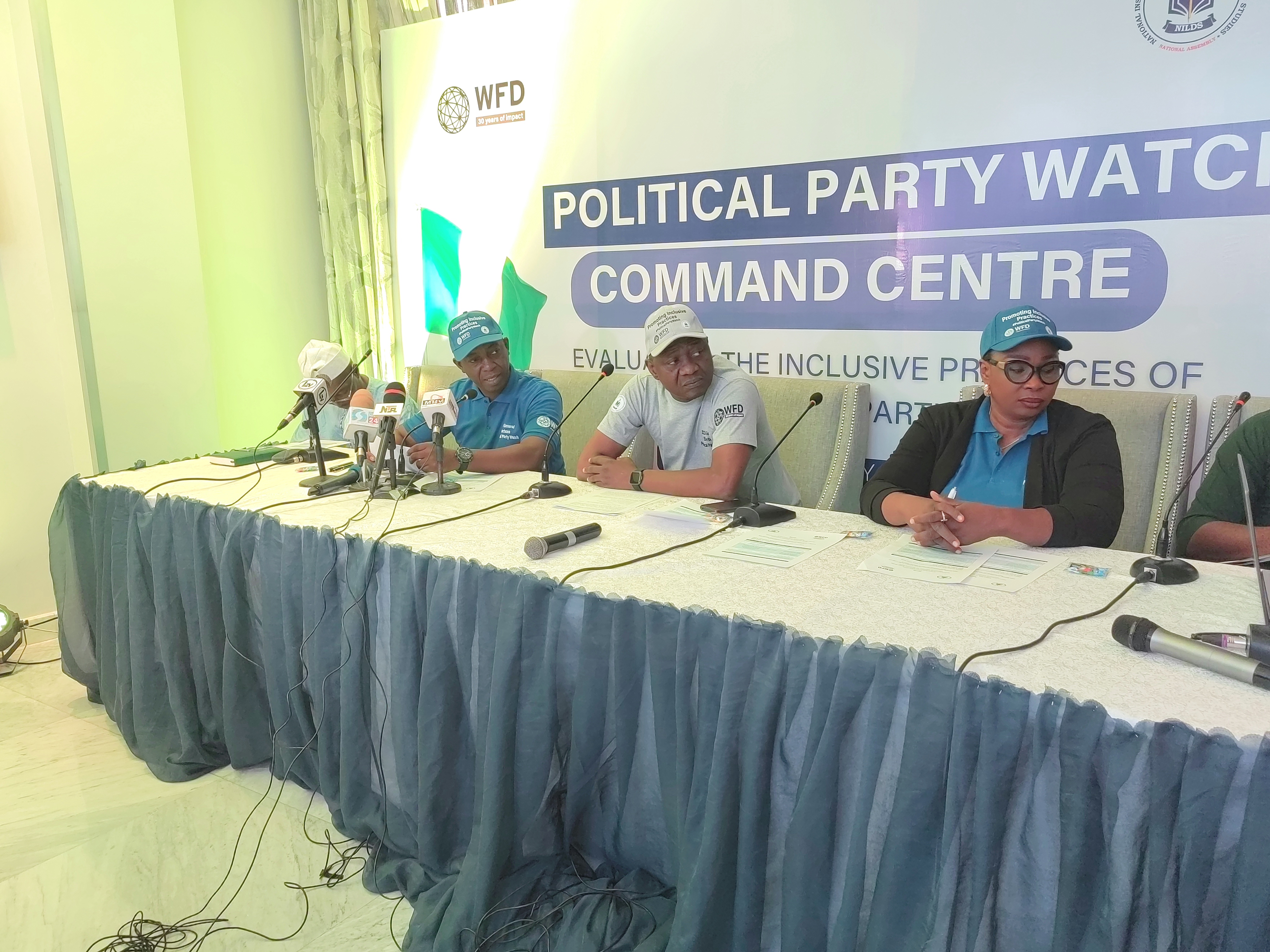 The findings reveal that while all the political parties may seem highly inclusive on paper, notably in terms of processes, provisions and opportunities for women, young people, and persons with disabilities, the reality isto the contrary. There is a lack of evidence that many of the parties have comprehensive membership registers, nor one with disaggregated social characteristics, such as women, young people, and persons with disabilities. Some of the parties have well-articulated and crafted provisions for these underrepresented groups in their constitutions and manifestos, but there is very limited evidence to suggest that they are consciously implemented. It is claimed that equal opportunities exist for all party members, including freedom to aspire to any leadership position in the parties, seeking nomination for elective positions, and accessing political appointment on the strength of membership of a political party. However, the reality is that members who enjoy such opportunities are relatively few, especially when compared to the number of positions competed for and taken by the three aforementioned groupings.
The study also reveals that, although party membership may be a prerequisite to aspire and access leadership in political parties, nomination tickets and political appointments, other factors such as the right connections and informal networks of influence often skew the process. Rather than actively supporting these three unrepresented groups, parties often find it difficult to change the status quo, and as a result risk losing out on powerful voices from within these groups. Only a few women have climbed the ladder of political influence in political parties, with limited impact in turn on the further promotion of women participation in politics. This is mirrored in the case of young people, with factors of affluence and personal ambition often leading to identification with party elders to the neglect of their peers. . The prominence of persons with disabilities is usually lower, given the small percentage of representation in the overall party membership, hardly being recognised beyond the face of the National Persons with Disabilities Leader. Overall, the skewed practices within political parties has had a neutralising impact on how individuals and groups can mobilise, influence and achieve representation, as well as agency, for themselves and these underrepresented groups.