Introduction
In Albania, WFD is working to help improve political party accessibility. We do this by working with their youth wings and by generating research and evidence for improving the political and national discourse.  

WFD Albania also works with civil society organisations (CSOs) to strengthen their advocacy capacities, facilitate networking and exchange among them, and helping them to better interact with different layers of governance. The focus of the work with CSOs has been in the health sector and environmental democracy.  

Furthermore, we assessed the dynamics and potential of the six most prominent civic movements in Albania. In April 2021 we helped monitor parliamentary elections by focusing on the inclusion of women, youth, and persons with disabilities.
Accessible political parties
WFD's initiative to build accessible political is working with new leaders and the next generation of political parties through their youth forums. Youngsters need to have an alternative role model that can increase cooperation and open the parties to new ideas that can improve their ideology, platforms and behaviours. Working and empowering youth of the three main political forums (Socialist Party, Democratic Party and Socialist Movement for Integration) will contribute to:  
reducing the polarization of politics
 
increasing knowledge of specific issues related to democracy
 
enabling young people to claim more space within political parties  
As the number of young MPs under 35 years old increased in the newly elected legislature, WFD Albania has established an informal MPs club on youth and policies in parliament to serve as a bridge of communication and as an interlocutor between the youth of political forums of main parties, the youth issues identified by the later, and national decision-makers. This is a joint effort with the National Youth Agency.
Opening decision-making to civil society
WFD is supporting civil society organizations working in the health and environmental sectors to engage decision-makers at local and central levels and independent institutions.  
This initiative aims to enhance government accountability through monitoring public spending on health, especially related to COVID-19, increasing the interaction with independent institutions and strengthening the oversight role of the parliament, through advocacy with the permanent parliamentary commission on health.  
Meanwhile, WFD Albania is helping to increase government accountability on climate change through:  
monitoring the National Strategy on Climate Change,  
 
preparing a report for 3 coastal areas across the national shoreline from north to south,  
 
creating an online platform with the promises on environment for all the political parties represented in the legislature 2021-2025, 
 
facilitating debates between MPs and citizens in the three coastal areas.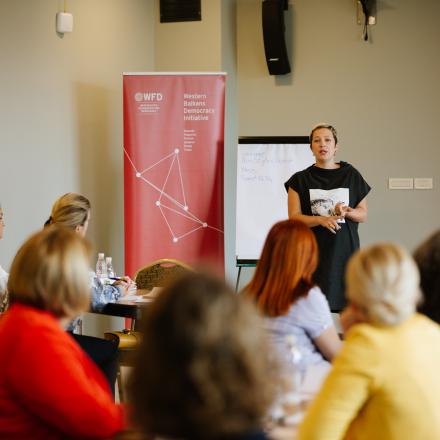 Western Balkans Democracy Initiative
WFD's programme in Albania is part of the Western Balkans Democracy Initiative, which seeks to contribute to the development of more resilient and legitimate democratic governance throughout the Western Balkan region. WFD is achieving this through engaging with actors and institutions across the democratic spectrum to strengthen their ability to fulfil their mandates and promote inclusive governance which delivers for citizens.
Contact us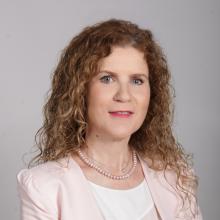 Valbona Kuko
Street ''Themistokli Gërmenji'', 3rd Floor, Ap. 2
1000
Tirana
Albania