Democratic Republic of the Congo (DRC)
Introduction
In October 2019, following a parliamentary election whose results were contested, Westminster Foundation for Democracy (WFD) launched a 6-month programme in Kinshasa, Democratic Republic of the Congo (DRC). Thanks to a grant from the then-FCO, WFD's technical experts worked closely with the secretariat and political leadership to assist in identifying new ways that could help strengthen the parliamentary system. This included working with first-time legislators, helping to induct new MPs, and supporting them to develop their skills as parliamentarians and leaders.

This programme aimed to introduce new approaches with the potential to transform how parliament functions in the short and medium-term, building genuine support for reform among political and parliamentary staff leadership.
Context
The recent history of the Democratic Republic of the Congo is marked by civil war and corruption. The country is vast, with immense economic resources and, until recently, has been embroiled in a civil war which claimed an estimated six million lives.
The DRC's Parliament has previously struggled to serve as a powerful accountability mechanism due to a combination of a lack of resources, inadequate powers, administrative challenges, and an approach to citizen engagement unable to generate the type of power and influence necessary to serve as a significant check on the Executive.
Enhancing electoral credibility
Elections are a core process within a democracy. They present opportunities for important choices on the future of a country. By using our unique resources and experience with parliaments, political parties and electoral management bodies, our programmes enhance the integrity and credibility of electoral processes in selected countries worldwide.
WFD, in partnership with the Electoral Institute for Sustainable Democracy in Africa (EISA) and Democracy Reporting International (DRI), delivered an independent, technical report to the national electoral commission (Commission Électorale Nationale Indépendante) of the Democratic Republic of Congo ahead of the January 2019 vote. The report set out a list of recommendations to the commission regarding how to use electronic voting machines in a safe, effective and transparent manner in the upcoming election.
WFD also worked with the Konrad-Adenauer-Stiftung  (KAS) to help train political parties and groups, providing their members  with the skills needed to support a credible electoral process as witnesses.
Supporting new parliamentarians
Effective parliaments contribute to the rule of law, economic prosperity, improved social welfare and reduced violent conflict inside and among countries. Our long-term aim is to see parliaments worldwide that are transparent, inclusive, engage the public in their work and are truly representative.
In December 2019, WFD organised training for inducting legislators and provided 63 new MPs with a skills induction programme to help prepare them for challenges that their new roles may bring. The training covered the role of MPs in a democratic and open society, the legislative process, the role of political parties in parliament, and the role of civil society in policy development and monitoring. The workshop involved international peers from Benin, Canada and the UK, and national experts with a diverse range of expertise. WFD also facilitated the provision of technical and procedural support via a committee of experts from the UK Parliament to carefully select parliamentary committees.
Citizen and civil society organisation (CSO) participation
Civil society organisations (CSOs) provide an alternative channel to engage constructively with government to ensure adequate services are provided and evidence-based policies are adopted. WFD looks for opportunities to support civil society capacity by helping to ensure an enabling environment exists for CSO's effective operations.
In November 2019, WFD provided training for CENCO (Conférence Episcopale Nationale du Congo), a leading civil society organisation, in advocating their causes to the national parliament. With our support, an expert from a Kenyan parliamentary monitoring organisation delivered training in Kinshasa on new approaches to parliamentary monitoring and engagement to 21 persons.
Enhancing parliamentary communications and outreach
In March 2020, WFD delivered communications training to the parliamentary communications staff from both houses of Parliament of the DRC. 15 communication professionals from both the Senate and the National Assembly attended a three-day workshop which concentrated on strategic communication – including identifying different audiences and tailoring information to meet their needs – and digital communication skills including how to engage with citizens through social media.
Key results
Parliament identified and agreed on new operational and administrative systems to improve strategic planning, legislative processes, and internal communication
Committees and MPs are better able to operate in an open, inclusive, analytic, and gender-sensitive manner
Improved engagement channels were created between parliament, citizens, and civil society, including strengthened relationships between CENCO and the Parliament
Contact us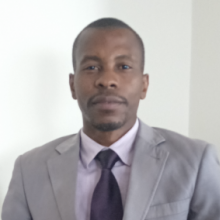 Jérôme Nengowe, Programme Coordinator