Introduction
WFD has been collaborating with the Lebanese parliament since 2006 and has implemented more than 10 programmes over the last 15 years. Our work focuses on strengthening democratic practices within the parliament, enhancing financial and budgetary oversight, promoting women's leadership, engaging young people in politics, strengthening parliamentary practices and accountability, supporting coalitions for reform, and building linkages between the parliament and civil society.

WFD has just implemented a three-year programme entitled 'Strengthening Democratic Mechanisms for Reform, Accountability and Dialogue'. 
Helping combat violence against women in the Middle East and North Africa (MENA)
From 2012, WFD's support to women MPs across the Middle East and North Africa has focused on effective leadership and encouraging women MPs to use their political influence for legislative change that eradicates discrimination towards women and girls in the region.
Our programme works to help women parliamentarians across the region to become more effective advocates for the rights of women and girls through increased public debate, the development of effective legislation, improved parliamentary oversight, and stronger political leadership on a regional and national level.
8
Strengthening Democratic Mechanisms for Reform, Accountability and Dialogue
Between 2019 and 2022, WFD implemented a three-year programme in Lebanon which aimed to:
Enhance dialogue among parliament, other state institutions, civil society, and business
Increase the accountability of parliament and other state institutions to the public
Ensure politicians and state institutions are able and likely to tackle urgent national challenges and enact reforms to bolster the country's stability.
The programme aimed to improve the extent to which parliament makes services and information accessible to citizens, for example through online tools. It also aimed to bolster human rights and gender equality, by working with the parliament as it works to put in place policy changes that are compliant with human rights standards and ensure women are more engaged in policymaking.
10
Strengthening parliament and democracy (The Westminster Consortium)
The Westminster Consortium programme with the Lebanese Parliament started in May 2009. Throughout the programme period, it organized trainings and workshops for parliamentary officials on parliamentary service, parliamentary communications, financial oversight, human resources development, and human rights and rule of law. More than 100 parliamentary officials and parliamentary reporters took part. WFD organised Several visits for Lebanese Parliamentary delegations to the UK parliament and vice versa developed relations and facilitated the exchange experience. In the last two years of the programme, TWC supported the launch of the Arab Institute for Parliamentary Training and Legislative Studies, which opened in July 2011 in the Lebanese Parliament in the presence of representatives of most of the Arab parliaments. TWC also coordinated  regional activities that were hosted by the Arab Institute for Parliamentary Training and Legislative Studies, on parliamentary Committees' Work; Strengthening Financial Oversight in Arab Parliaments and Strategic Communications Planning for Parliaments.
10
EU Programme
In October 2010, a partnership was signed between WFD and the Lebanese Parliament through a programme funded by the European Union (EU), aimed at developing the capacity of the Lebanese Parliament to perform its financial and budgetary oversight functions.
The programme focused on working with Members of Parliament and developing an Advisory Unit to provide support and expertise for parliamentary committees. The programme also included exchanges between Members of Parliament from the UK and Lebanon in workshops and seminars.
The worked to:
Establish an Advisory Unit to provide professional and technical support to committees for financial oversight and legislative scrutiny;
Improve parliamentary financial oversight of the government by strengthening the Finance Committee in its financial and budgetary roles, and its role as Public Accounts Committee;
Support the Administration and Justice Committee in its legislative role, mainly on the passing of new legislation and key policy issues in line with best practice and international conventions.
10
Strengthening the Links between policy makers and policy research
The main aim of this project was to lead to better legislation and oversight as a result from increased knowledge and usage of public policy analysis by MPs and committees in the MENA region. The project supported the production of evidence-based, accessible and relevant policy analysis and the development of understanding among MPs of their role in improving public policies. The project also embedded the learning and knowledge produced in a sustainable regional hub, the Arab Institute for Parliamentary Training and Legislative Studies (AIPTLS), linked to the Arab Inter-Parliamentary Union (AIPU).
10
Enhancing women's leadership in MENA
Between 2013 and 2015 WFD partnered with the Arab Institute for Parliamentary Training and Legislative Studies (AIPTLS) on regional programmes aimed at supporting women MPs in MENA and developing stronger links among policy makers. The programme included several high-profile regional workshops on topical policy issues, trainings for parliamentary staff, and developing the capacity of women MPs. 
The programme' objective was to strengthen the capacities of women MPs in the MENA region and enhance the progression of legislative reforms that are relevant to women through: 
Establishing and institutionalising a course delivered by the Arab Institute for Parliamentary Training and Legislative Studies (AIPTLS);
Enabling professional collaboration between CSOs and women MPs on key issues and the production of policy papers; and
Providing access to information and knowledge through series of policy papers on designated gender issues developed and used strategically by trained CSOs to progress MPs legislative reforms.
10
Elections Skills Programme
This programme was implemented jointly with the National Democratic Institute aiming to build the skills and confidence of first-time candidates to run effective and inclusive campaigns for parliamentary elections. Through a series of tailored workshops and individual consultations, 100-200 first-time candidates from across the political spectrum have been equipped with critical campaign skills and relevant British and Arab experience; women first-time candidates learned skills and strategies to address challenges specific to women's political participation, and  high-potential first-time candidates received special mentoring from visiting British politicians.
10
Supporting legislative and oversight of the Oil and Gas sector
Between 2016 and 2018, WFD supported the legislative and oversight role of the Lebanese Parliament in the Oil and Gas sector. The programme provided technical advice on issues related to Oil and Gas to the Committee on Public Works, Energy, Water and Transport, and for the Research and Information Department. 
10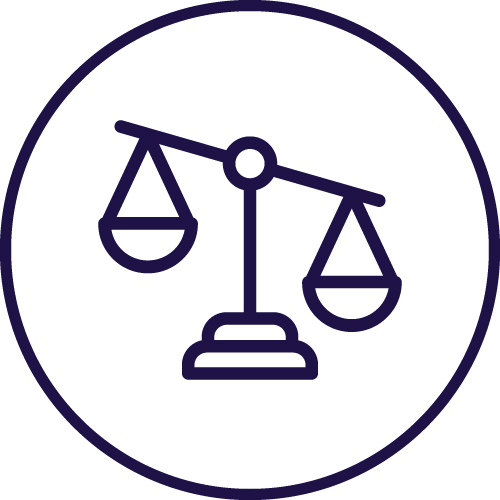 Supporting women leaders
Following WFD support to the Women and Child Committee in considering gender and child sensitive bills, the committee has now proposed amendments to the bill of protecting minors from alcohol.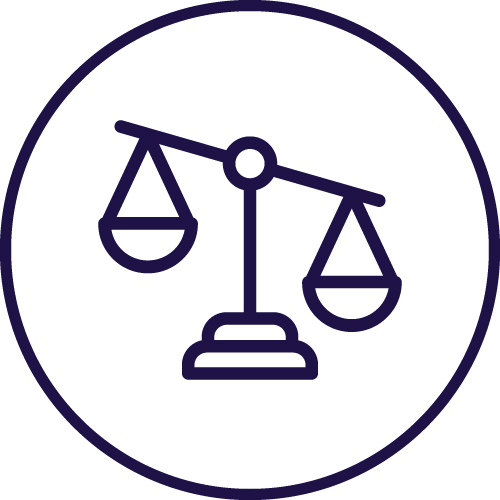 Helping end violence against women and girls
Following WFD support to women legislators, amendments to some clauses in the Lebanese Penal Code (expanding the definition of rape) and the Domestic Violence Law (include political violence in the definition of violence article 2/ law 293) aiming at reducing impunity of perpetrators of violence against women were proposed.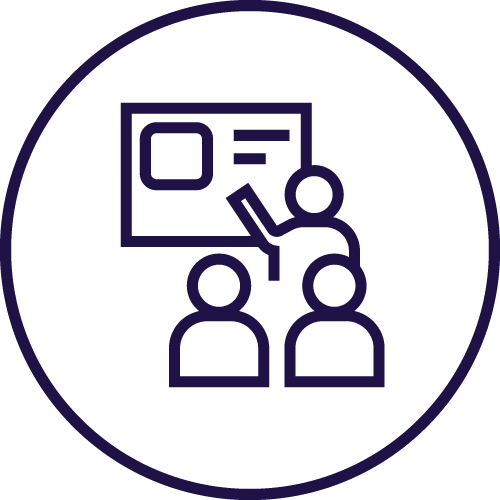 Supporting a more effective parliament
WFD supported the Lebanese Parliament and the Arab Inter-Parliamentary Union (AIPU) in establishing the Arab Institute for Parliamentary Training and Legislative Studies and has developed a 3-year business plan for the training centre.
Supporting women leaders and strategic planning
Development of a three-year action plan for the Women and Child Committee strategic plan which marked the first strategic and action plan to be developed by a parliamentary committee in the Arab region. This clarity of focus appears to have contributed to the committee's success in advancing sexual harassment legislation, which is now law.
Making parliament more open to citizens
Development of a communication strategy and outreach plan for the parliament, including e-public consultation and the design of a new website that is more inclusive and interactive.
Supporting e-governance
The establishment of a digital transformation network was a direct by-product of WFD's work and will ensure that results can be sustained beyond the duration of the programme itself.
Public hearings
The programme facilitated the first public hearing in the history of the Lebanese Parliament, helping to design and deliver the Women and Children Committee's inquiry into the economic security of women in Lebanon. Civil society noted this change in practice as a positive step towards the parliament's openness to citizen engagement.
Public consultation
To increase the transparency and openness of the parliament, the programme worked with parliamentary officials to design a facility for public online consultations via the parliament's website, which facilitates dialogue between the parliament and citizens even with COVID-19 restrictions in place.
Contact us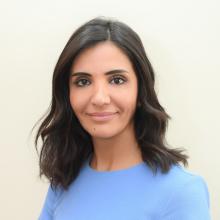 Hasnaa Mansour, Country Representative