Head of Practice (Inclusion)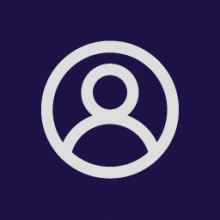 Cecillia's experience is best summarised in two halves; working with decision-makers and institutions to protect and expand political space for people who have been systematically excluded and; supporting people and movements to occupy their rightful places in democratic processes. Her areas of expertise include the design and facilitation of participatory governance processes, intersectionality-based policy analysis, gendered power and political economy analyses and feminist organising and youth-led movement-building.
Cecillia is WFD's go-to on women's political leadership, youth political participation and the inclusion of people with disabilities and LGBTQ+ communities within politics and public life. Her role is to strengthen WFD's practice on inclusion by building expert networks, exploring innovative approaches and strengthening WFD's technical capabilities in this area.
Cecillia's 13 years of experience in governance include short and long-term assignments in fragile and post-conflict settings. She has been active in global policy spaces, including acting as the lead substantive consultant on the 65th Session of the Commission on the Status of Women, priority theme: Women's full and effective participation and decision-making in public life. Much of Cecilia's technical work has focused on capacity building. As a facilitator, she has led diverse organisations through strategy development; she is a rostered Women's Political Leadership trainer for the UN and has coordinated institutional capacity-building programmes for local governments across the Commonwealth.
Cecillia has held senior technical advisory positions within civil society organisations, including Oxfam, BBC Media Action and Restless Development. Cecillia has a BA(Hons) in English and Politics from the University of Leicester and an MSc in Gender, Development and Globalisation from the London School of Economics and Political Science (LSE).