Country Director, Nepal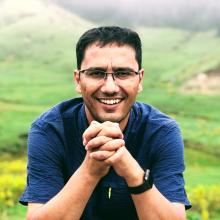 Dinesh Wagle is the Country Director of the Westminster Foundation For Democracy (WFD) in Nepal. Wagle, who has extensive experience as a journalist and blogger, has played an important role in promoting democratic rights and freedom of expression in Nepal.
Wagle is widely recognised for his work in pioneering the practice of blogging as a form of journalism and political activism using Nepal's first blog site that he started in 2004 to challenge the 2005 royal coup and to promote the pro-democracy movement. As a journalist for leading Nepali media outlets, Wagle has covered a range of topics including the Nepal-India relationship.
Wagle holds an MA in journalism from the Ateneo De Manila University in the Philippines. Wagle also has a master's degree in global diplomacy from the School of African and Oriental Studies (SOAS), at the University of London where his focus was on India's role in South Asia.