Country Representative, Ukraine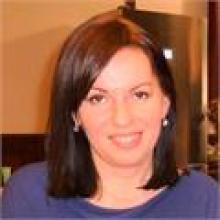 Halyna Shevchuk is the WFD Country Representative in Ukraine. She joined WFD in October 2015. She has overall responsibility for delivery of Ukraine programme portfolio, strategic approach and ensuring effective leadership of the Ukrainian team. During her career she worked for international as well as national organizations engaged in governance and democratic development.
Prior to the current role, Halyna led administrative work in a higher education institution, worked as a consultant in the Constitutional Court of Ukraine and was a part of the local CSO working in the commercial law area. Halyna has an experience of working with parliamentary and various Ukrainian stakeholders including judiciary, executive and media having spent fifteen years in various roles in the parliamentary technical support area.