Phetmany Xaychaleune
Country Director, Laos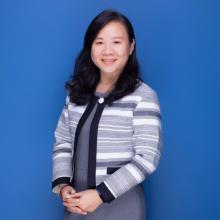 Phet joined the Westminster Foundation for Democracy (WFD) in September 2016. She is responsible for overall strategy and progrmame management of WFD in Laos. Phet has extensive experience working with the Laos National Assembly and managing parliamentary-strengthening programmes.

Prior to joining WFD, she worked to support the National Assembly of Laos under a UNDP-funded programme. Phet also has a solid background on Communications. She was a Public Information Analyst at UNDP, and a Communications Assistant at UN Resident Coordinator Office in Laos.

Phet holds a master's degree in Intercultural Communications for Business and the Professions (MSc ICBP) from the University of Warwick under the Chevening Scholarships; and a bachelor's degree in communications and new media from the National University of Singapore (NUS) under the Singapore Scholarships.