Head of Practice (Elections)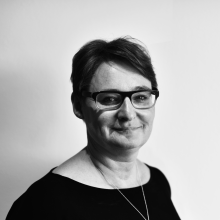 Tanja is an elections and democratisation expert with 16 years of relevant experience in post conflict and transition countries. Her areas of expertise include the development and management of electoral support and democratic governance projects addressing the capacity-building of electoral management bodies, electoral system analysis and management as well as local government structures, parliamentary processes and participatory mechanisms.

Prior to joining WFD, Tanja worked as Chief Technical Adviser for the UNDP Election Project in Moldova (2016-2018) and headed the OSCE Governance Department in Bosnia and Herzegovina (2015-2016). In the last 18 years, Tanja has continuously worked for UNDP electoral support projects in Afghanistan (2006), Nepal (2007 and 2013), Sudan (2009) and Liberia (2012). Tanja also taught Democratic Development and Electoral Assistance at the University of Duesseldorf.

During her career, she has worked for international as well as national organisations engaged in democratic development and supporting electoral processes like the OSCE, the Westminster Foundation for Democracy (2001-2002), and the EU. Tanja holds a master's degree (MA) in Political Science from the University of Muenster and a master's degree (MSc) for Development Studies from University of London.