Country Director, Malaysia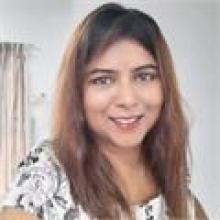 As WFD's Country Director in Malaysia, Usha Devi K Sabanayagam coordinates all on-the-ground logistics for WFD's Malaysia programmes, building networks and relationships with key stakeholders, such as political parties, government officials, and civil society organisations and provides oversight for programme implementation.
She also incorporates her - M& E-skills in her work to ensure that the Malaysia program is executed efficiently with outcomes that create a space for change to happen in a challenging work environment.
Prior to joining WFD in 2019, Usha worked with the International Republican Institute (IRI) for 6 years as facilitator and coordinator of programming.  She was the program manager for Transparency International-Malaysia (TI-M), where she contributed to the production of "Reforming Political Financing in Malaysia," a publication on guidelines to monitor and be accountable on the use of money in the political sphere. She also worked on advocacy and lobby for the successful enactment of the Freedom of Information Act (FOI) at Selangor state level together with other NGOs.
Prior to her work with TI-M, Usha also worked and volunteered at various local and international NGOs in Malaysia in difference capacities, including Amnesty International Malaysia, Centre for Independent Journalism, SEA Media Defence and Saya Anak Bangsa Malaysia (I am a child of Malaysia). She also worked at the Danish Red Cross Asylum Centre in Denmark as a volunteer journalist for the Centre's refugee electronic newspaper in 2008.
Usha holds a Master's degree in journalism from Ateneo de Manila University in the Philippines, as well as a Bachelor's degree in English Literature and Language from University Malaya in Malaysia.