Post-legislative scrutiny
Around the world, WFD is helping to make countries' political systems more accountable. In an accountable political system, citizens can hold people with power responsible for their decisions, usually via parliament and civil society. This means that there are consequences when things go wrong, and lessons are learned when things could be improved. In turn, this helps ensure better delivery of public services.
Parliaments make and change laws. They also have a role in checking the implementation of laws and evaluating whether they achieve their intended outcomes. Implementation is complex and does not happen automatically. What is more, parliaments and elected representatives often have little information on what happens after a law is adopted. So, parliaments need mechanisms to effectively monitor the implementation of legislation.
Post-legislative scrutiny (PLS) is the practice of monitoring the implementation and evaluating the impact of laws. The aim is to ensure that laws benefit citizens in the way originally intended by lawmakers. PLS is often carried out by parliamentary committees and is a prominent feature of UK parliamentary democracy. As PLS is recognized as an integral part of the legislative cycle, it is emerging as a new dimension within the legislative and oversight role of parliament.
WFD has helped parliaments around the world pioneer post-legislative scrutiny.
In Nepal, WFD assisted the parliament to examine the implementation of laws used in the country's response to COVID-19.
PLS features in the vast majority of our programmes, from introducing MPs to the practice to supporting the pilot of PLS inquiries. When it comes to PLS, WFD takes two approaches. The first is an institutional approach to PLS, whereby we focus on strengthening parliament's capacity for PLS. The second is a thematic approach, focusing on gender-sensitive and climate-proof PLS.  
WFD has also developed research and guides to PLS. This includes an annual course on post-legislative scrutiny, organised in cooperation with the Institute of Advanced Legal Studies (IALS) of the University of London.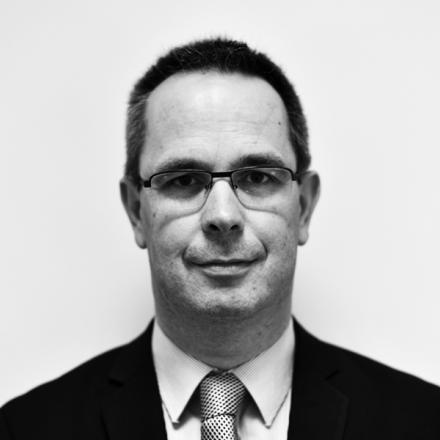 Our expertise
Franklin De Vrieze - Senior Governance Adviser 
Franklin is a democracy and governance expert with extensive experience in post conflict, fragile and transition countries. His areas of expertise are parliamentary strengthening, legislative impact analysis and scrutiny, institution building for anti-corruption and integrity, policy making on combatting illegal finance, and the oversight role of parliaments on public finances and public debt.