03 May 2022
Authors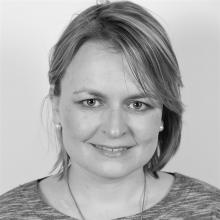 Dr Alina Averchenkova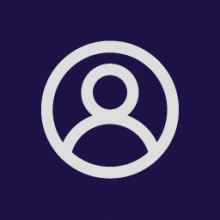 Oleksandra Plyska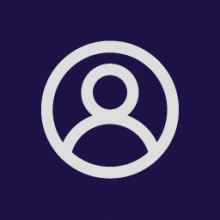 Jens Wahlgren
How democratic innovation can help combat climate change by strengthening citizens' voices
Political voices and coalitions can help address environmental problems by raising citizens' concerns and holding governments accountable. To do so, political voices need to be more inclusive and aware on climate change. Development cooperation can help by enhancing public awareness, enabling capacity of the media and civil society to cover climate change, and building multi-stakeholder coalitions to support policy development and implementation.
Democracies need ways for citizens and organisations to communicate their needs, preferences, and experiences and to hold government accountable for their actions. Collectively, this is called 'political voice'. Strengthening channels for political voice to influence government action – either directly by affecting the making or implementation of policy, or indirectly by influencing the selection of people who make those policies – is an integral part of effectively responding to climate change crisis. Democracies generally perform better on indexes measuring political voice and accountability, such as the World Bank's 'Voice and Accountability Index' and Freedom House. Societies where citizens are aware of the importance of climate change and environmental issues and have access to ways to gather information and express their opinions are expected to have more ambitious policies and stronger environmental performance.
Why strengthen political voice?
The growing recognition of the complex social and economic transformations required to address climate change has led to an increasing number of stakeholder consultation mechanisms emerging in parallel to established institutional conduits. These innovations can help improve the quality of, and support for, climate policies while at the same strengthening channels for expression of political voice and making political systems around the world more inclusive.
The growing recognition of the complex social and economic transformations required to address climate change has led to an increasing number of stakeholder consultation mechanisms emerging not just in parallel to established institutional conduits in democratic systems (e.g. climate assemblies), but even in non-democracies. Many countries have launched stakeholder consultations in the course of developing and revising their Nationally Determined Contributions (NDCs). Viet Nam, for instance, has expanded its existing donor climate change coordination group to create a more inclusive, open, and strategic NDC Implementation Platform. These innovations can help improve the quality of, and support for, climate policies while at the same strengthening channels for expression of political voice and making political systems around the world more inclusive.
Yet having access to outlets for the expression of political voice is not enough to ensure sufficient public pressure for ambitious environmental policies. Citizens need to be aware of the underlying environmental issues. This is why supporting public awareness and education campaigns on climate change and the environment through international development cooperation is extremely important.
These messages were strongly voiced at WFD's recent Conference on Environmental Democracy, hosted in partnership with the National Democratic Institute and World Resources Institute. Hon. Emmanuel Marfo, Chair of Committee on Environment, Science and Technology at the Parliament of Ghana, noted that the current parliamentary system needs "democratic innovation", to coordinate multisectoral environmental issues in parliament and build parliamentary networks to bring a level of oversight over the executives who influence climate change policies. He also stressed that there is an unhelpful gap between policymaking and public awareness. Similarly, Hon. Fadli Zon, Chair of the Committee on Inter-Parliamentary Cooperation of the People's Representative Council of Indonesia, highlighted the absence of mechanisms to accommodate citizens voices among the key challenges in achieving effective climate policies, alongside the lack of cohesiveness among the different governmental bodies to address environmental policies, with policy processes being mostly top-down.
How to strengthen political voice through the media
Mass media and social media platforms are fundamental to strengthening political voice as they can take on the role of mediator between government and the public. The media can help educate the public and encourage more environmentally friendly behaviour. It also plays a role in communicating government policies and making them accessible to the public. At the same time, media platforms can be used to criticise policies, to counter misinformation to put pressure for change.
Media, especially social media, can help mobilise the public and unify social movements. For example, the youth-led Fridays for Future movement, which pushes for more ambitious climate action, started on Instagram and has since gained international support and influence, largely through social media platforms.
Conversely, state-controlled, or in other ways censored, media may also negatively affect environmental outcomes in a country by spreading misinformation or restricting access to information. If the media is to provide a constructive channel for political voice, journalists in major outlets must be well informed about environmental and climate change issues, with a network of experts to draw upon when covering these topics. Similarly, for the public to be able to assess the credibility of information published, transparency of sponsorship and ownership of media outlets (particularly regarding links with fossil fuel interests), is vital.
Working together for stronger political voice
Political coalitions help establish strong, unified political voices that can put more pressure on government and oversee their performance. The Alliance of Small Island States (AOSIS) represents the interests of 39 small island and low-lying coastal developing states in international climate change and sustainable development negotiations and processes. On their own, none of these states would have much political power. But because they have unified under one coalition, their political voice is significantly strengthened. Such coalitions can influence climate change policies by having an agenda-setting power, which is critical in bringing it to the forefront of government decision-making.
At a national scale, the Coalitions for Change approach adopted by the Australian Department of Foreign Affairs and Trade (DFAT) and the Asia Foundation in the Philippines fosters collaboration of policymakers, researchers, and practitioners through the "Development Entrepreneurship'' approach to drive effective governance, economic development and stability and builds capacity of policy makers to implement policy reforms. The program has already achieved positive outcomes such as increased tax revenues for public healthcare and more inclusive access to employment services for those with disabilities. Such multi-stakeholder coalitions can help advance climate change adaptation and mitigation programming in developing countries.
In Pakistan, WFD has supported the Standing Committee on Climate Change to get more experts involved in the development of policies and to develop systems to engage with civil society organisations. As a result, experts and CSOs now advise the Committee on the adoption of its annual work plans, and interact with it in a structured fashion on an ongoing basis.
Democratic deliberation is expected to be more effective when there is diversity in the political voices participating. It follows that political voices should not only be strengthened: they also need to be made more inclusive. Development cooperation can contribute to ensuring more ambitious and effective action on climate change and the environment though supporting political voices and coalitions for change in partner countries. This may include programmes building public awareness, media training or support to cross-party coalitions,  and other democratic innovations to strengthen political voice
Interested in learning more about the role of political voices and coalitions in addressing environmental issues from around the world? Watch the recording of the Conference on Environmental Democracy on YouTube.