03 July 2023
Authors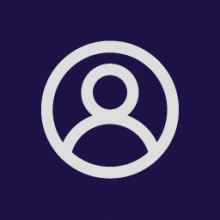 Rob van Leeuwen
Mobilising Ukraine's civil society for a democratic recovery
During the recent Ukraine Recovery Conference, WFD, alongside NDI hosted a roundtable for Ukrainian civil society on democratic aspects of the country's recovery. WFD's Senior Programme Manager (ECA), Rob van Leeuwen reflects on what we learned from our Ukrainian partners about the crucial role civil society has to play in helping communities recover and restore the damage done by the war.
The recent Ukraine Recovery Conference focused on mobilising international support for economic and social recovery from the effects of the war. While the support of the international community continues to be of vital importance to Ukraine's ability to repel Russian aggression and rebuild the country, the contribution of Ukrainian civil society should not be overlooked. Over the years, Ukraine's vibrant civil society has been the driving force of Ukraine's democratic trajectory and commitment to Euro-Atlantic integration. Since the Russian invasion, countless volunteers, community-based organisations and spontaneous citizen-led initiatives, many led by women, have contributed to Ukraine's efforts to withstand Russia's aggression. In the same way, they will have a crucial role to play in helping communities recover and restore the damage done by the war.  
Sadly, civil society is often overlooked. In a recent survey conducted by Chatham House, only 30% of Ukrainian CSOs stated that they were being engaged or actively engaged in recovery efforts by relevant government authorities. For this reason, WFD convened a roundtable meeting of Ukrainian CSOs to discuss the role of civil society in ensuring a Ukraine's democratic recovery. The event was organised in partnership with NDI and generously hosted by the Netherlands Embassy in London.  
During the discussion, participants highlighted the importance of civil society to ensuring a people-focused recovery process. There is a pressing need to restore human capital by providing care for those who were wounded in the war, restoring the damage to the environment, rebuilding critical infrastructure and facilitating the return of refugees. Ukraine needs a healthy, educated and engaged population to contribute to the recovery process. Communities and community organisations are best placed to identify needs and recommend how these can be addressed.  
Participants also explained that recovery is not just a matter of restoring things to how they were before the war. For example, rebuilding schools involves fundamental questions about education policy that go far beyond restoring the physical damage caused by the war: what kind of schools does the community need, which students will it target, and which language will students learn? These fundamental decisions require a societal discussion about the future of Ukraine, in which the full spectrum of civil society should be involved.  
Recovery is also about protecting and expanding democratic space. In order for Ukraine's recovery to be democratic, it needs to go hand in hand with reform. This means developing a new social contract between state and society, an understanding that the state is not a separate entity which makes decisions for everyone, but one that is shaped by society. The new social contract should recognise the immense contribution that Ukrainian women have made to the war effort and to strengthening the resilience of their communities. 
An active and engaged civil society goes hand in hand with an empowered and involved parliament. The Verkhovna Rada will have a major role to play in monitoring how recovery funds are allocated and used. It can't do this without input from civil society on what is needed and how these funds can be spent most effectively. Building an effective working relationship between parliament and civil society is therefore another important pillar of Ukraine's recovery process. They should work together to ensure the integrity, accountability, effectiveness and inclusiveness of recovery efforts.  
In his opening remarks, Chris Levick, WFD Regional Director for Europe and Central Asia, stressed that it is not up to organisations like WFD to decide how Ukraine's future should look. We need to listen to Ukrainian citizens and civil society and what it is they need. We're grateful to our Ukrainian partners for sharing their insights with us during the roundtable and hope this is the first of many conversations about Ukraine's democratic recovery and how organisations like ours can help.