08 December 2021
Authors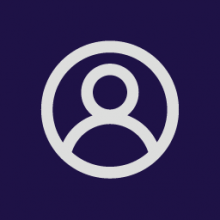 Nermina Voloder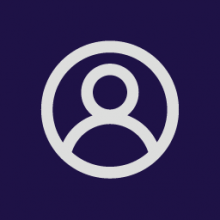 Rob van Leeuwen
Women and young people – a catalyst for change in Bosnia and Herzegovina
The inclusion of women and young people is transforming political culture in Bosnia and Herzegovina and having positive impacts for communities and the environment
It is not often that Bosnia and Herzegovina gets as much attention in Westminster as it did last week. Following warnings by international officials that recent events risked undermining the peace settlement, Lord Ahmad and Baroness Goldie visited the country and reaffirmed the UK's commitment to peace, stability and democracy in Bosnia and Herzegovina (BiH). Meanwhile, Foreign Secretary Liz Truss met with her Bosnian counterpart Bisera Turkovic and High Representative Christian Schmidt. Sir Stuart Peach was announced as the new UK Special Envoy to the Western Balkans; in the House of Commons, MPs convened to discuss stability and peace in BiH.   
All of this demonstrates a firm commitment to upholding the Dayton Agreement, the agreement which ended the war in Bosnia in 1995, including the mandate of the High Representative to implement the agreement and the role of the international community to guarantee it. But though peace might start with an agreement, it can only be sustained by a continuous commitment to build an inclusive society with a government that is responsive to citizens' needs.  
Peace is fragile when it fails to deliver prosperity and incomplete if it excludes large groups in society from politics. Upholding the peace agreement means making sure the peace works for everyone in society. WFD's work in Bosnia and Herzegovina, which began in 2014, focuses on making peace work on the ground. 
As Lord Ahmad and Baroness Goldie pointed out, "inflammatory" political behaviour distracts attention from the issues that affect the daily lives of citizens, such as healthcare, unemployment and the environment. Lack of opportunities drains the country of human capital – our research in the country has found that unemployment is one of the main reasons young people seek better futures elsewhere. Divisive political rhetoric will not solve these problems. WFD is working to improve the prospects for young people and ensure they see a future for themselves in the country by helping decision-makers to analyse the causes of youth unemployment and develop better policies to address it. 
During the debate in the House of Commons, MPs called attention to the vital role of women in peacebuilding. Active participation of women in society and politics is a precondition for sustainable peace. After the war, women were among the first to engage in peacebuilding and in building relationships across ethnic divides.   
WFD works with women from all major political parties and ethnic backgrounds to promote understanding and mutual respect. By meeting with each other and finding common ground, they disprove narratives that suggest people in BiH cannot live together.  
With mentoring and training from WFD, women politicians are working together on a cross-party basis to address pressing needs in their community. They have developed initiatives on a range of local issues from reducing air pollution to improving the business environment. In doing so, they are making democratic politics work better for citizens.  
The price of participation in politics for women is often high. Research by WFD found that 60% of women politicians in Bosnia and Herzegovina experienced some form of violence during their time in politics, including verbal abuse, online threats and sexual harassment. Often, this is a deliberate attempt to silence women who challenge the established brand of politics and bring new perspectives to the table. WFD is working with parliament to develop codes of conduct to prevent violence against women in politics.  
Exclusion of women does not just mean that half of the population is unrepresented, it also affects the quality of politics. Research by WFD and King's College London found that increased representation of women is associated with lower levels of corruption, that women brought more collaborative and inclusive leadership styles and that they prioritised issues that matter to peoples' day to day lives, including health, education and the environment. It has also been shown that participation of women in peace processes makes peace last longer. The political culture and the prospects for peace can be transformed simply by including more women.  
In the quest for sustainable peace, women are our most important allies. It is of vital importance that we do everything within our power to remove the barriers for them to participate in politics. Increased participation of women at all levels of politics and better prospects for young people are prerequisites for sustainable peace in Bosnia and Herzegovina.