Women's leadership and the power of small change
Spending two days with passionate, intelligent people is incredibly cathartic. That's especially true when those people have come together to tackle one of the world's most intractable problems – gender inequality in politics.
The Gender, Political Participation, and Democracy workshop in Accra, Ghana, was one of these cathartic moments. Co-organised by ABANTU for Development (an NGO), the University of Ghana and the University of Birmingham's (UK) Institute for Global Innovation – who WFD has partnered with since 2016 – the conference explored practical ways to overcome this fundamental challenge to democratic governance. 
This is an objective shared by the UK's Department for International Development, who in the Strategic Vision for Gender Equality  called on  the UK government and its partners to 'unlock women's potential' and contribute to 'transformational impact,' something WFD has prioritised.
But in 2019 it is easy to take a pessimistic view. Violence against women in politics remains high, new financial and educational barriers continue to exclude women from contesting elections and conservative social norms that restrict women's political participation are increasingly cited as a rationale in favour of the status quo.  
The compelling speakers at the event in Accra did not dwell on these challenges. They were  looking for solutions. The concept of transformation and how the intersection between academics and practitioners could better define why and how change happens was a central theme.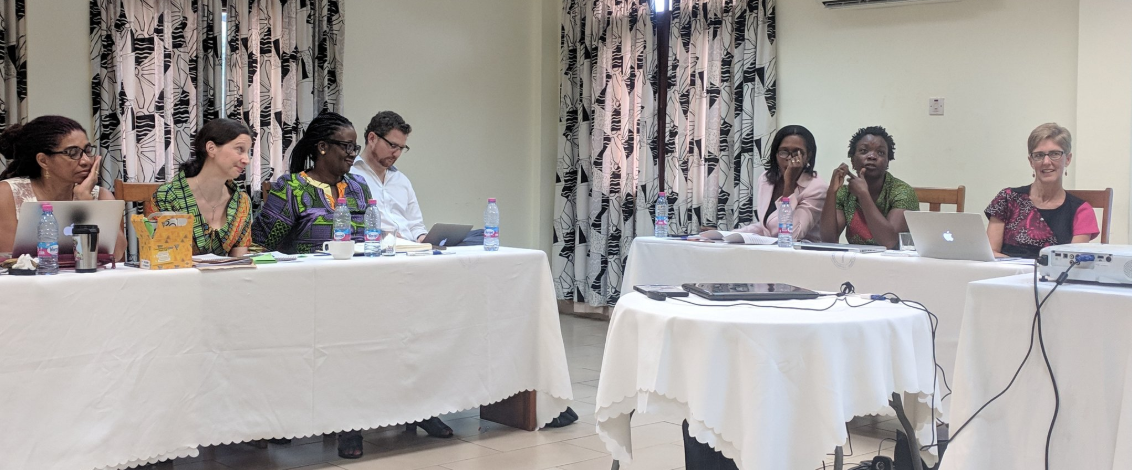 While a lot of attention is given to 'substantive' political participation (i.e. the impact that women politicians are making for women's rights and other issues), 'symbolic' political participation may be more significant. Having women in positions of power is increasingly linked to  shifts in perceptions around women as leaders, legitimising women as political actors. This is likely to be more meaningful in seeing a real expansion of participation.
Women's lives were not being improved by flashy legislation, generic large-scale empowerment programmes or because a donor strategy told them to do so. It's programmes that shift attitudes and behaviours of men in communities; targeted, practically-oriented trainings that enable women local assembly members to compete on a more equal playing field with their male counterparts; and because of changes in rules of procedure or standing orders that give women MPs better access to leadership positions within parliament, that make a real difference.
Expanding political participation is about more than increasing the supply of potential candidates. It's also about tackling the power structures that are artificially suppressing the demand for those candidates. That is what real transformation looks like.
It comes from many dedicated individuals and organisations focusing on getting the small details right on the practice of democracy. Because democracy is just that – a practice – not an event or series of events, but a continuous process by which the voting public and their representatives debate, negotiate, and ultimately decide on a particular policy direction.
As one participant put it, in democracy "sometimes the how matters more than the what." This is especially important in contexts where the barriers to increased  political participation are evolving and consciously imposed by those in power. If we focus exclusively on the 'what,' we are losing  control of the process and supporting the creation of political environments where exclusion and inequality can thrive.
So, yes, let's strive for a transformation in the way politics is organised with respect to gender and inclusion.
My experience of these two days with these inspiring women suggests that the demise of political exclusion is likely to come less with a bang than with a whimper. Let's drop the stigma associated with incremental change and support dedicated democrats across the world to get the practice of democracy right.
By getting the 'how' right, we offer these countries, and the women and marginalised groups within them, the best potential for generating their own transformational political change.
---
(Main photo: Ya Kumba Jaiteh, Member of National Assembly in The Gambia talks about gender inequality in politics at the women MPs of the world conference, London, November 2019. UK House of Commons / Jess Taylor)