Climate action at the forefront: WFD demands G20 parliamentarians to do more, faster
Building on our Environmental Democracy initiative, WFD calls for stronger climate action from parliamentarians of the G20 nations as we draw closer toward the 2030 targets of cutting global carbon emissions by half.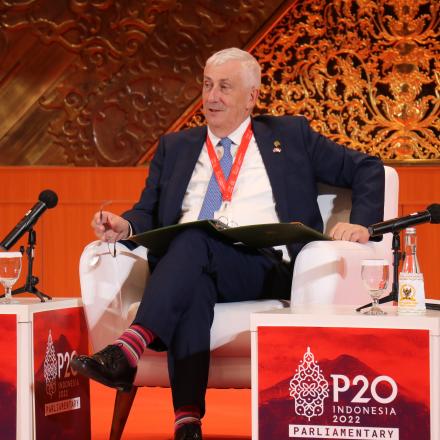 Speaking at the forum, Speaker of the House of Commons of the United Kingdom and WFD Patron, Rt. Hon. Sir Lindsay Hoyle, says that "climate change emergency is one of the most pressing crises" that the world is facing today. He quoted Harriet Baldwin, Chair of the British Group of the Inter-Parliamentary Union (BGIPU), who stated "Parliamentarians are the essential drivers in the fight to end climate change because they can advocate, communicate, legislate, scrutinise, as well as represent the communities" at COP26 in Glasgow last year. Reflecting on the UK experience as COP26 President, the Commons speaker emphasised the need to work on climate change with cross-sectoral stakeholders and cross-party committees to ensure that "the need for scrutiny and accountability go beyond individual government departments".