Introduction
Since 2007, WFD has been working in Uganda to support more inclusive, accountable, and transparent political systems and institutions – such as the Parliament of Uganda. So far, our programmes have supported, and continue to support, greater access and inclusion of women, youth, and persons with disabilities (PWDs) in formal and informal political processes. Additionally, they have facilitated scrutiny of government performance including progress on the Sustainable Development Goals (SDGs).
Global Equality Project (April 2022 – March 2024)
Background
Strengthening the inclusion of women, girls, and other persons with intersecting identities and experiences is fundamental to democracy. Under the first phase of the Global Equality Project (GEP I), WFD supported local decision-makers and civil society actors to make progress towards advancing gender equality and defending human rights. The programme, implemented in partnership with Kaleidoscope Trust (KT), followed our programme on equality in the Commonwealth (CEP). In Uganda, CEP built on the previous work by WFD in the East African community on the development of bills concerning the re-entry and retention of teenage mothers in schools; and discrimination in employment.
Programme objectives
The second phase of GEP continues to build the capacity of inclusion champions to convene conversations on diversity, equity and inclusion of women, girls, and key populations in national development processes. The project is focusing on strategizing the revision of crucial bills concerning human rights defenders, legal aid bill, protection of girls at home and in communities, re-entry, and retention of teenage mothers in schools, the marriage bill, and employment discrimination. The programme further creates a platform for key populations, including indigenous minorities leaders, to develop new engagement strategies with key stakeholders such as state and non-state actors.
Grant in Aid (GIA) programme (April 2022 – March 2025)
Background
Democracy cannot live up to its promise when people or groups are excluded from political power. Uganda's FCDO-funded GIA programme influences practices and behaviour of key Uganda national actors and stakeholders – especially the parliament and other accountability institutions – to function effectively on their mandate. WFD supports platforms that influence the public policy development process to ensure that policies are responsive to the needs of Ugandan citizens.
Programme objectives
The programme works with young reformers, accountability champions, Uganda Parliamentary Forum on Youth Affairs (UPFYA), Uganda Women Parliamentary Association (UWOPA), and the Parliamentary Forum on Climate Change (PFCC) members. Through the programme, they get the skills and capacity to advocate for change within parliament and the executive. It also supports civil society organisations and other organised groups to coordinate with state actors to influence positive change of practice in policy development and legislation.
Strengthening national youth participation and representation in Parliament of Uganda
This programme supported the Uganda National Dialogue Process to mobilise and organise women and young people from across the different regions of Uganda to achieve three inter-related objectives:
 Enhance the understanding of women and young people about the mission, goals and anticipated outcomes of the process
Discuss the proposed dialogue themes and present specific issues of interest to the relevant decision-making spaces in the process
Improve their organisation to sustain demand on the process to ensure that it addresses the concerns particular to women and young people.
10
East African commonwealth youth leaders programme
To place young people at the forefront of the regional development agenda of the EAC, WFD in partnership with youth organisations across the East African Community (EAC) implemented the East African Commonwealth Youth Leaders Initiative. The initiative provided a platform for youth leaders to raise their voices and meaningfully participate in discussions about governance issues which affect development in the region. WFD also promoted the African Charter on Democracy Elections and Governance (ACDEG). We did this by identifying stakeholders, convening key youth actors in governance, and engaging the Uganda legislature to push for the signing, ratification, and domestication of ACDEG. This initiative was delivered through the Commonwealth Partnership for Democracy (CP4D).
10
More completed programmes 
Inclusive and Accountable politics (IAP) Programme (April 2019-March 2022)
Following Uganda's independence in 1962, governance in the East African country was dominated by a prolonged violent conflict. This led to the decline of the economy, high levels of youth unemployment (78%), and imbalanced representation in parliament. Although the new constitution in 1995 brought a new era of democratisation, challenges such the exclusion of youth and women from political leadership and processes remain. To create more opportunities for equality, growth, innovation, and creative advancement, it is important that policy development focuses on the inclusion of young people and women. This is especially important since over three-quarters of Uganda's population is under 35 years (83%), and more than half of the same population (51%) comprises of women.
Through the FCDO-funded Inclusive and Accountable Politics (IAP) programme, WFD is working with the Parliament of Uganda to promote quality representation and inclusion of both youth and women. The programme offers technical support to strengthen the capacity of the Uganda Parliamentary Forum on Youth Affairs (UPFYA) and the Uganda Women Parliamentary Association (UWOPA). This leads to the promotion of pro-women and pro-youth policies, bills, and motions. The programme further creates space for youth and women to engage and demand accountability from their national leadership and influence the national youth and women legislative agenda.
Supporting Parliamentarians in Sub-Saharan Africa to prepare for COP26 programme (January – June 2021)
Climate change is one of the most pressing issues of our time. To mitigate this challenge, huge changes at all levels of society, politics and businesses are required. Ahead of the 26th Conference of the Parties (COP26), WFD and Konrad-Adenauer-Stiftung (KAS) implemented a programme to inform parliamentarians in five Sub-Saharan African countries, including Uganda, of COP26 issues. The January to June 2021 programme supported Ugandan parliamentarians in examining their national progress in delivering Nationally Determined Contributions (NDCs). The programme also helped the MPs in scrutinising Uganda's climate policies and legislations.
Strengthening women and youth participation and representation in Uganda
Funded by the Democratic Governance Facility (DGF), the purpose of the project was to create an enabling environment for women and youth resulting from gender and youth-sensitive policies and laws. WFD supported the creation of responsive and better coordinated policy and legal frameworks at the national level. We did this by helping to increase the participation and representation of youth and women in the policy-making process, and facilitating pro youth, women, and gender-sensitive legislation.
Enhancing civil engagement and political dialogue on the implementation of legislation supporting Committee on the Elimination of Discrimination against Women (CEDAW)
WFD delivered a European Union funded programme. The programme aimed at: 1) building the capacity and systems in the regions to monitor implementation of CEDAW legislation; 2) strengthening parliament and local councils' ability to conduct effective regional enquiries on CEDAW implementation; and 3) supporting the Parliament of Uganda to host a Women's Parliament to provide representation and debate for CEDAW. As a result of the programme, all four districts involved developed action plans to monitor the implementation of CEDAW legislation. For instance, councillors in Gulu district developed a council women's caucus to discuss and monitor gender issues in the district. As a result, women's representation in the council increased from 36% to 68%. The training consequently led to improved women councillors' contributions to district council deliberation in the target districts. One of the participants in the Women's Parliament event was empowered to seek election and won. 61 journalists trained under the programme developed three action plans (print, radio, and television) to sensitise/educate communities on the CEDAW-related legislation.
Key results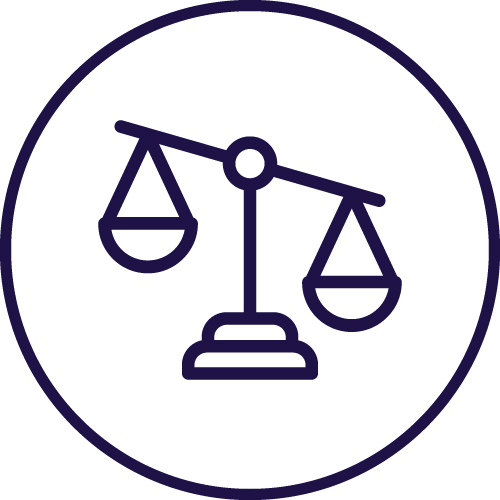 Supported the reform of the Sexual Offences legislation in Uganda
Convened the first youth moot parliament session in Uganda which resulted in fast tracking of bill that address youth issues in parliament
Supported the first East African Youth parliament on the ratification and domestication of African Charter on Democracy, Elections and Governance (ACDEG)
4,000 jobs saved in Uganda sugar industry following intervention by young MPs working with WFD
Supported the first ever women's parliament to take place in Uganda in 2015
Conducted mentoring sessions for 30 new women MPs following their election in 2021 (in partnership with UN Women and UWOPA)
Contact us
3rd Floor, Rumee House, Plot 19
Lumumba Avenue
Kampala
Uganda