Country Director, Morocco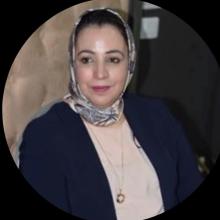 Fatiha Ait Oulaid is WFD's Country Director in Morocco. Ms Aitoulaid has been overseeing WFD programmes with the Parliament of the Kingdom of Morocco since July 2011.
Prior to that, Ms. Ait Oulaid worked for the National Democratic Institute (NDI) from 2002 to 2011. She also worked as a freelance teacher of Amazigh and Arabic Languages ​​for the benefit of American volunteers at the Peace Corps.
In February 2023, Ms Ait Oulaid completed an executive master's degree in project and programme management at the International University of Rabat (UIR). She has also completed the Project Management Professional (PMP) course and is currently preparing for the PMP certification. She obtained a BA in English literature from Cadi Ayyad University, a certificate in Project Management for Development Professionals Guide (PMD Pro Guide) from Kenya, and a diploma in enterprise management and information systems.
Ms Ait Oulaid has also participated in many training programs at the national and international levels, including the Advanced Couse in Post-Legislative Scrutiny from the Institute for Advanced Legal Studies of the University of London; a one-month training in the French National Assembly; training on conflict resolution in Lebanon; courses in evaluation of public policies at the National School of Administration in Canada; and, training on communication techniques with Thomson Reuters Foundation. Ms Ait Oulaid is fluent in Arabic, English, French, and Tamazight.