Country Director, The Gambia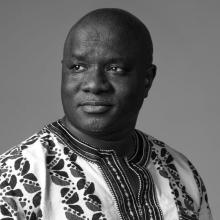 Madi is the first and the current Country Director for WFD in the Gambia. He has overall responsibility for the WFD programmes in the country. Madi holds a bachelor's degree in philosophy and linguistics from the University of Ghana, Legon and a Master of Law (LLM) in international human rights law from the University of Groningen, The Netherlands.
Prior to joining WFD, Madi was a leading member in the Gambian civil society where he was head of programmes of The Association of NGOs in the Gambia (TANGO) for more than 10 years. Madi is a leading human rights defender in the Gambia an active advocate for democracy and good governance. He continues to work with and support organizations, causes, and communities in the promotion and protection of human rights, especially for youth, women, and persons with disabilities.