12 April 2022
Authors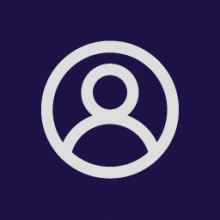 Rob Van Leeuwen, Senior Programme Manager
Building bridges that reach all the way into communities
A group of community leaders from Mostar, Bosnia and Herzegovina visited Derry/Londonderry, Northern Ireland with WFD to learn how citizens and local government worked together to solve problems and improve their city.
In March, a group of community leaders from Mostar, Bosnia and Herzegovina visited Derry/Londonderry, Northern Ireland with WFD. They set out to learn how citizens and local government worked together to solve problems and improve their city. Both cities are famous for their bridges. In Mostar, the Old Bridge spanning the Neretva River was a masterpiece of 16th century Ottoman architecture until it was destroyed during the war. It was restored with funding from the international community between 2001 and 2004. In Derry/Londonderry, the Peace Bridge was opened in 2011 to connect the two banks of the River Foyle.
The two bridges are intended to serve both a practical and a symbolic purpose, forming a connection between communities separated by both a river and a history of ethnic conflict. However, it is difficult to measure their impact on communities. Mostar and Derry/Londonderry face similar problems: high rates of unemployment, economic marginalisation, brain drain and lack of resources to develop shared public spaces. If revitalisation and regeneration efforts are limited to highly visible spaces in the city centre, the most vulnerable communities do not benefit and socio-economic divisions are exacerbated.
During their visit, the group from Mostar met with a range of community organisations, activists, local officials and politicians to discuss the challenges both cities face. They spent time with street artists working with their communities to create street art which is inclusive and contributes to reconciliation. They heard from activists working to improve green spaces and combat pollution. They visited community organisations to see how they support residents and give them a sense of ownership over the area where they live. They learned how the District Council works with civil society and local businesses to improve the social, economic and environmental wellbeing of citizens.
The most inspiring meetings were with community workers working tirelessly to improve their neighbourhoods by improving public spaces, developing public facilities and resolving tensions in their communities. We met with Niree McMorris and Geraldine Doherty, representatives from two organisations – Irish Street Community and Youth Association, and Hillcrest Trust - from opposite communities in neighbouring areas. After years of working together to build better relations between their communities, they took the initiative to propose the creation of a shared community centre at the interface between their neighbourhoods. This site will include joint sports and leisure facilities and is currently being developed by Derry City and Strabane District Council with funding from the European Union.
In addition to showcasing the importance of community work in overcoming divisions, the visit also highlighted the importance of partnership between communities and the local government. We met with Peter McDonald, who in 1996 asked the Housing Executive to repurpose some old and unused garages to serve as a community hub for the Leafair area. Over the years, the Leafair Community Association developed a strong working relationship with the Housing Executive and local authorities and succeeded in mobilising funds for a range of projects, including a 3G pitch, well-being centre, play park and allotments, all of which helped to improve quality of life for residents. Likewise, the shared community centre was conceived by community workers but it needed buy-in from the local government to be realised. An initiative that is owned by the community and supported by the capacities and resources of the local government has a solid basis.  
The phrase 'everything is bridgeable' was used a lot during the visit. What we learned is that improving community relations cannot be achieved with symbolic bridges alone. The bridges that are needed are ones that form real connections between individuals and groups and enable them to work together to improve the places where they live. Bridges also need to be built to overcome socio-economic divides and divides between citizens and local authorities. If communities and local authorities find ways to connect with each other and find common interests, everything is indeed bridgeable.