WFD produces research that aims to build an evidence base for and improve the quality of democracy assistance. We also generate policy that contributes new tools for democracy support, as well as guides for parliaments, civil society and democracy support practitioners. 
Browse our archive of resources below.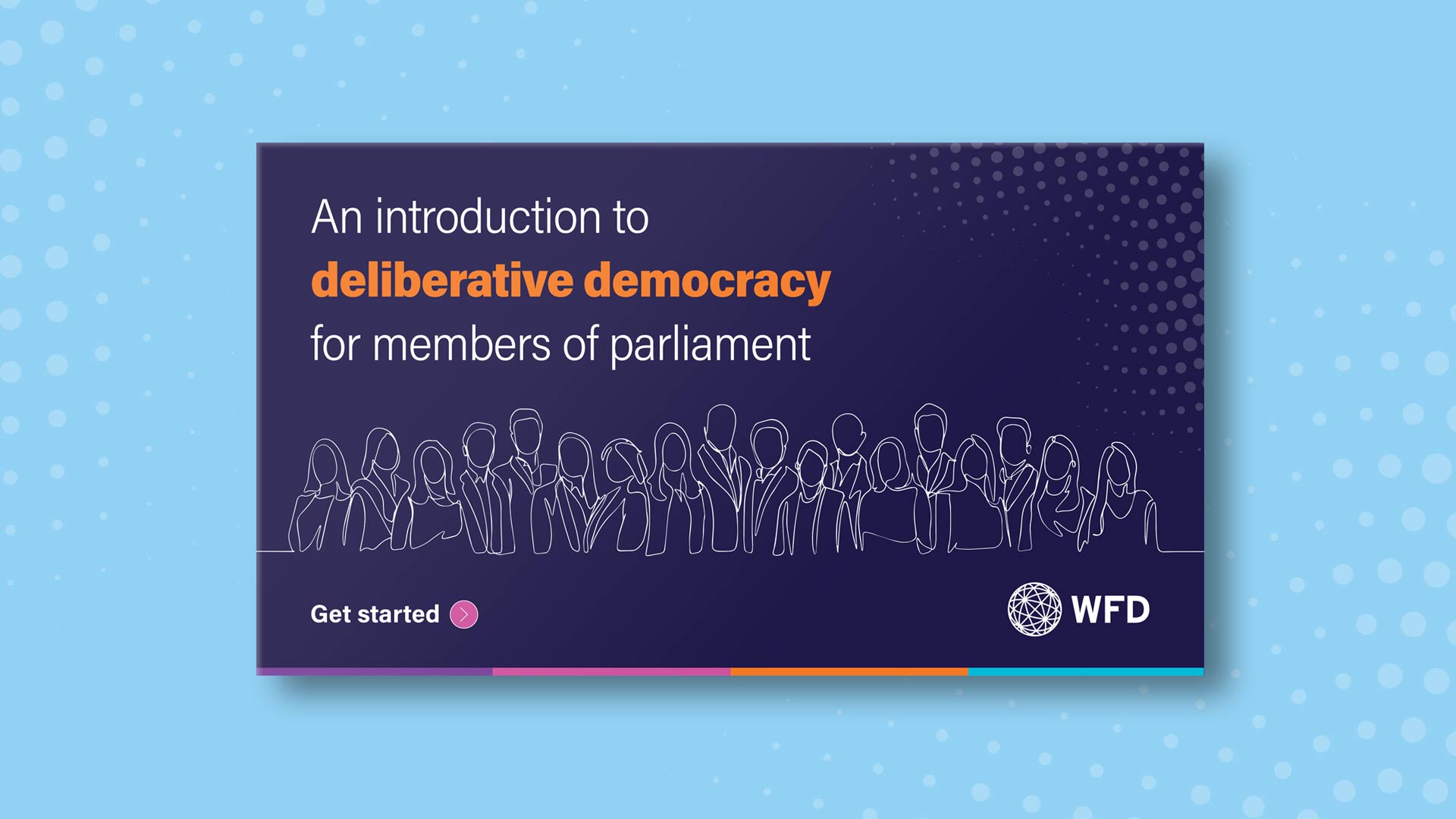 See how deliberative processes could save democracy with our guide
This guide is for decision-makers who want to be inspired by new and innovative ways to bring citizens to the heart of the decision-making process.