Exploring the prospects and challenges of women's representation in Morocco's Parliament
Recently, WFD held a women parliamentarians' forum in Morocco to advocate for the establishment of a parliamentary working group/committee dedicated to equity and parity.
The latest IPU report on women in parliaments shows a global increase in women's representation: there are now more women in national parliaments around the world than ever before.
At the national level in Morocco, women's political representation has evolved significantly. The country's adoption of the quota system in 2002 was a turning point for the inclusion of women in politics. But beyond this, true representation of women in legislatures must be seen more holistically. It is imperative that women in parliaments play key roles in advancing gender-related agendas, contribute substantively to policy decision making processes, and make an impact through their parliamentary roles. One way to make this happen is through the establishment and effective functioning of equity committees and working groups on women's issues. Other mechanisms include the creation of effective provincial, regional, and international parliamentary caucuses.
On the 27th of September 2022, WFD held a forum of women parliamentarians exploring "Women's Representation in Parliaments: Prospects and Challenges." The forum advocated for the establishment of a parliamentary working group or committee dedicated to equity and parity in Morocco. The event facilitated the sharing of the best international practices for the inclusion of women in parliamentary bodies, as well as knowledge about external representation mechanisms. The event served as an opportunity to showcase the guide on gender-sensitive policy that WFD created in 2021 for CSOs, parliament staff and MPs to learn about inclusive policy formulation.
Image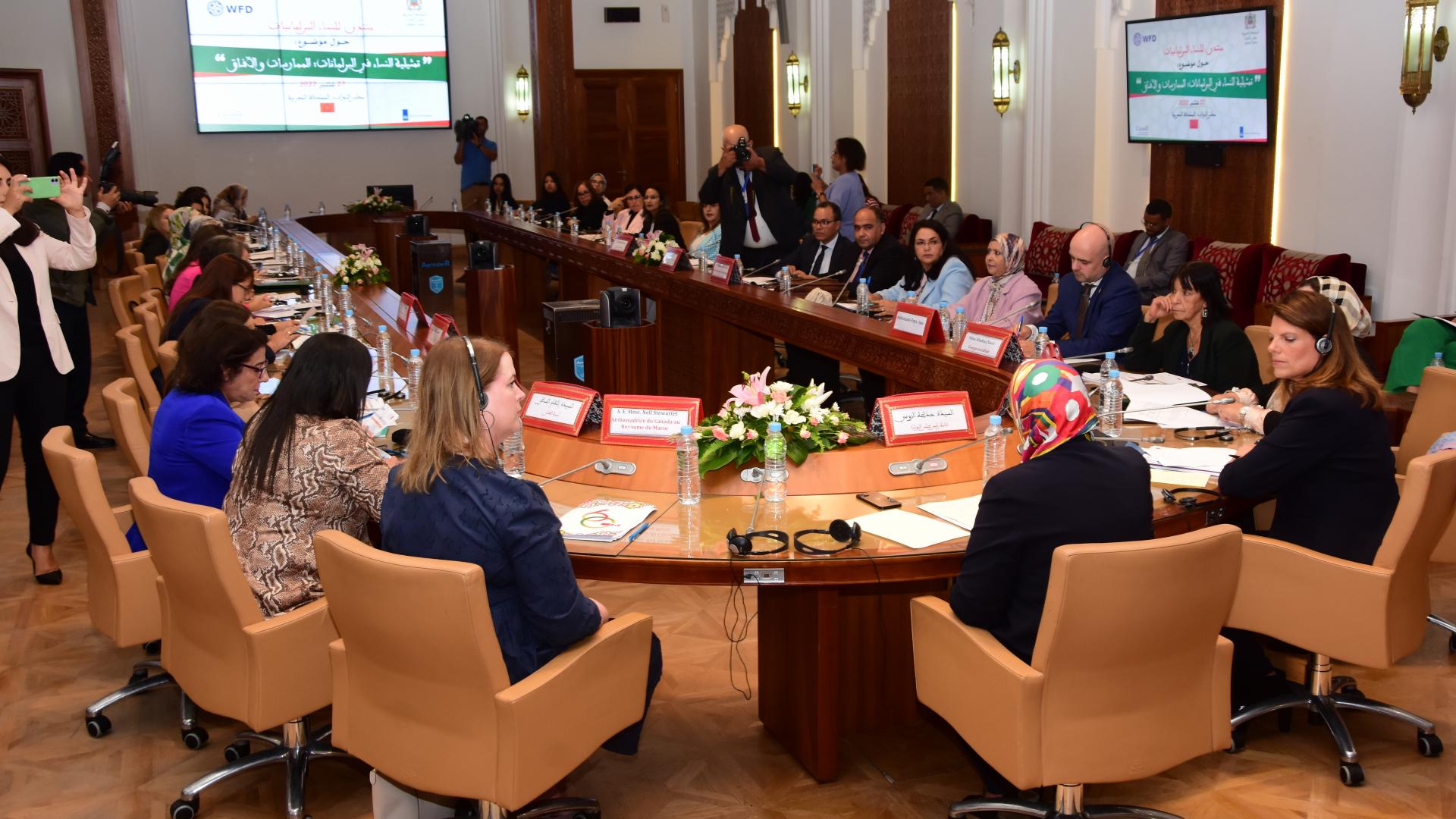 Image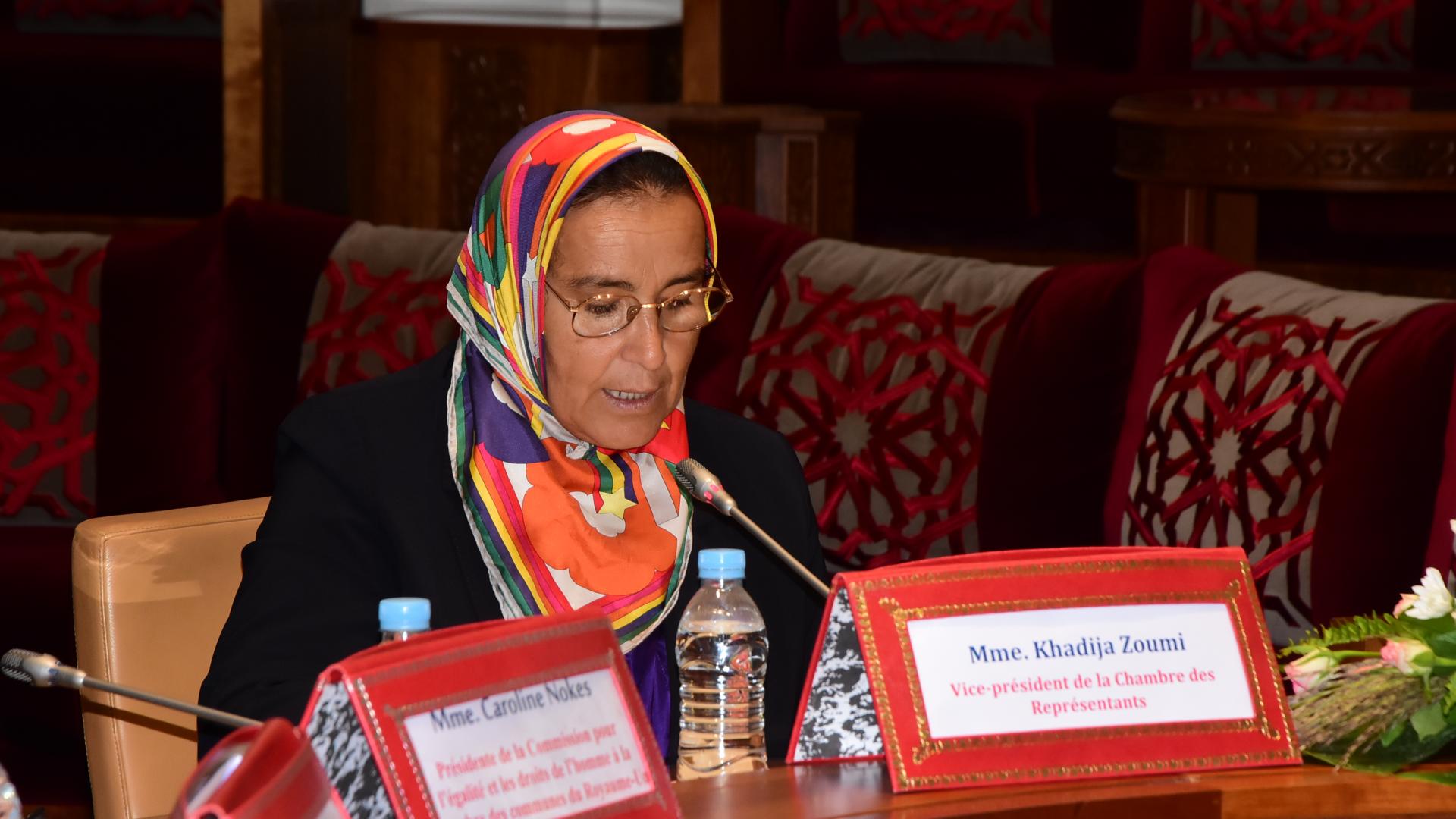 Image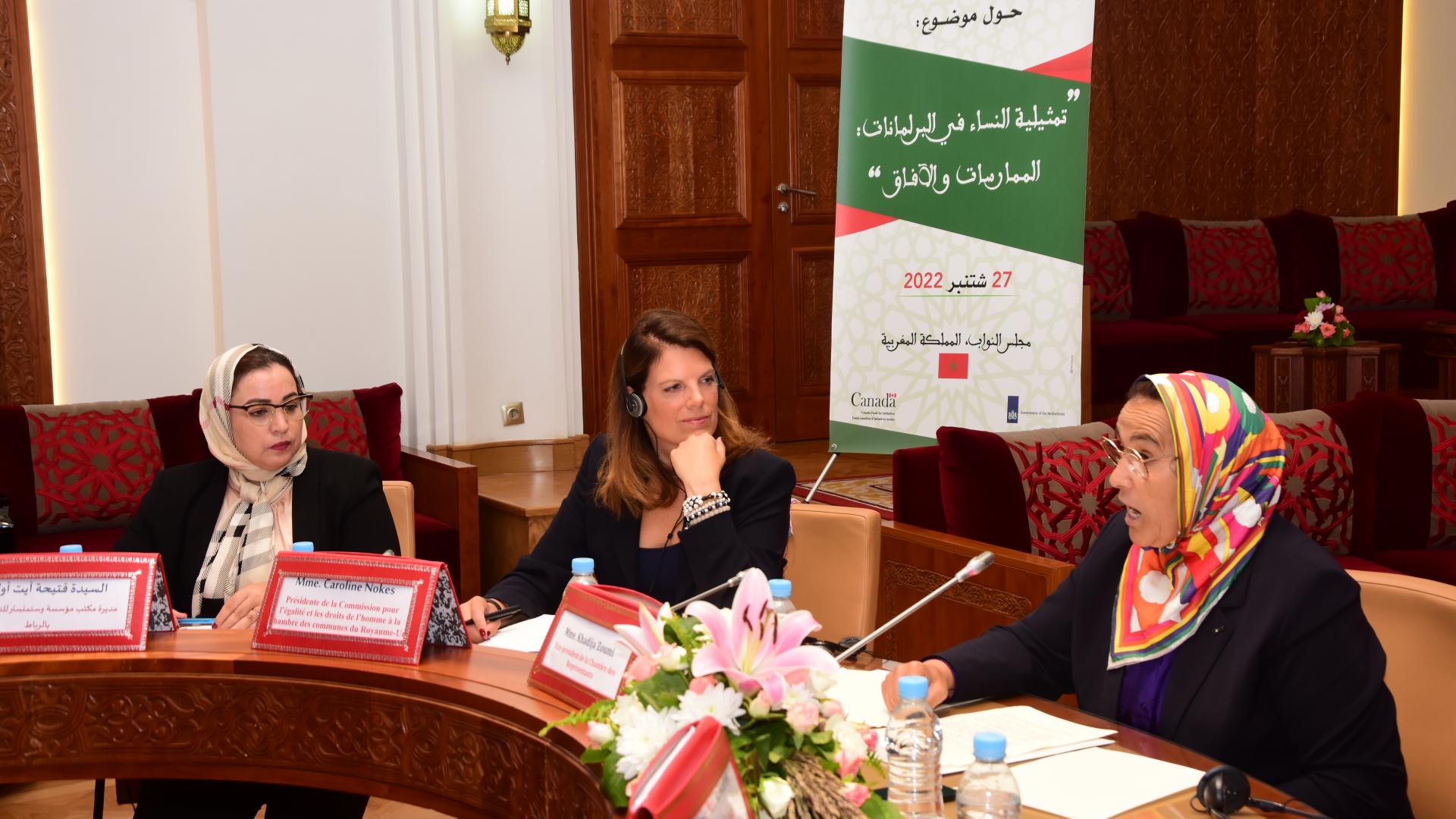 Image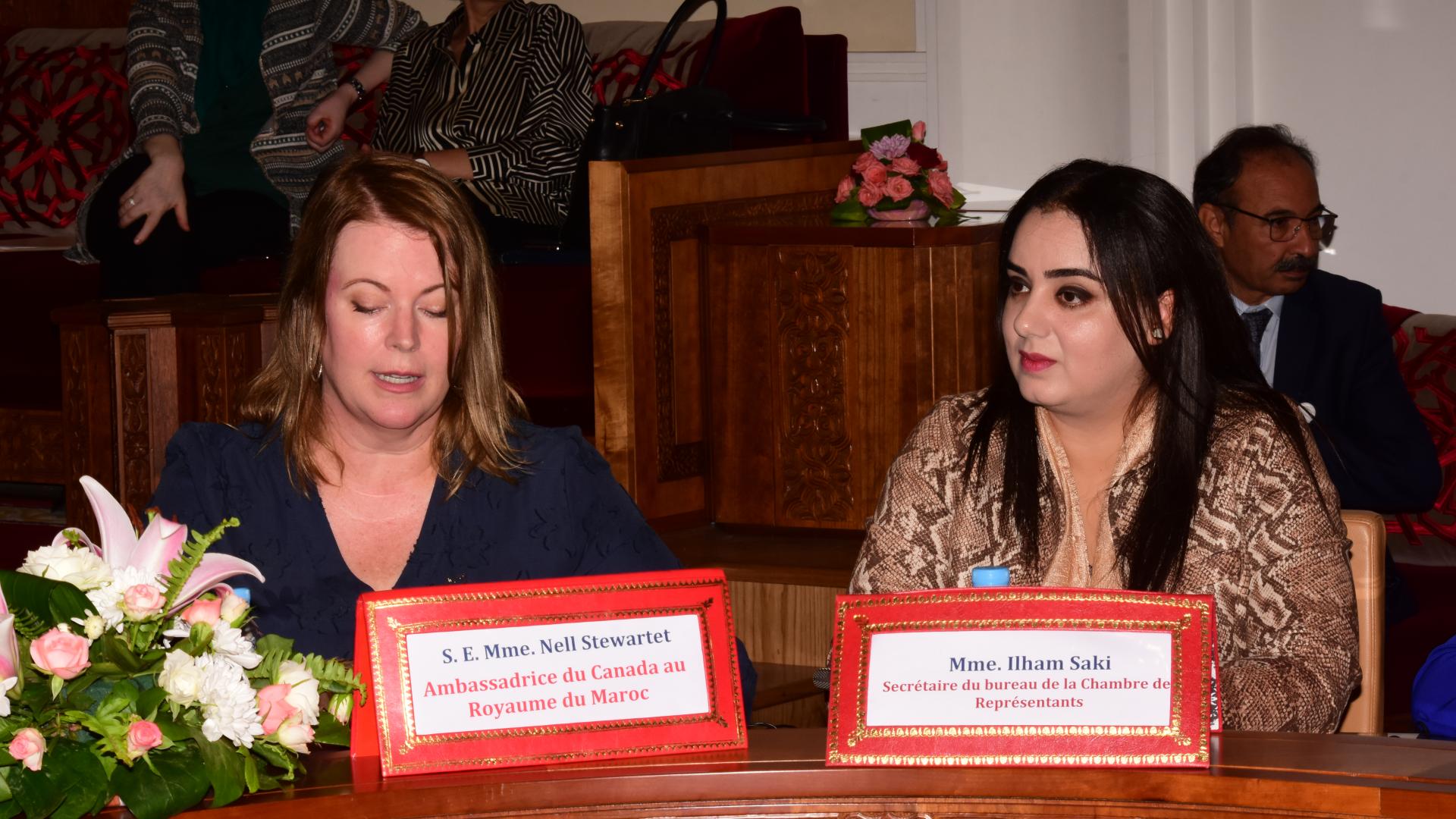 Image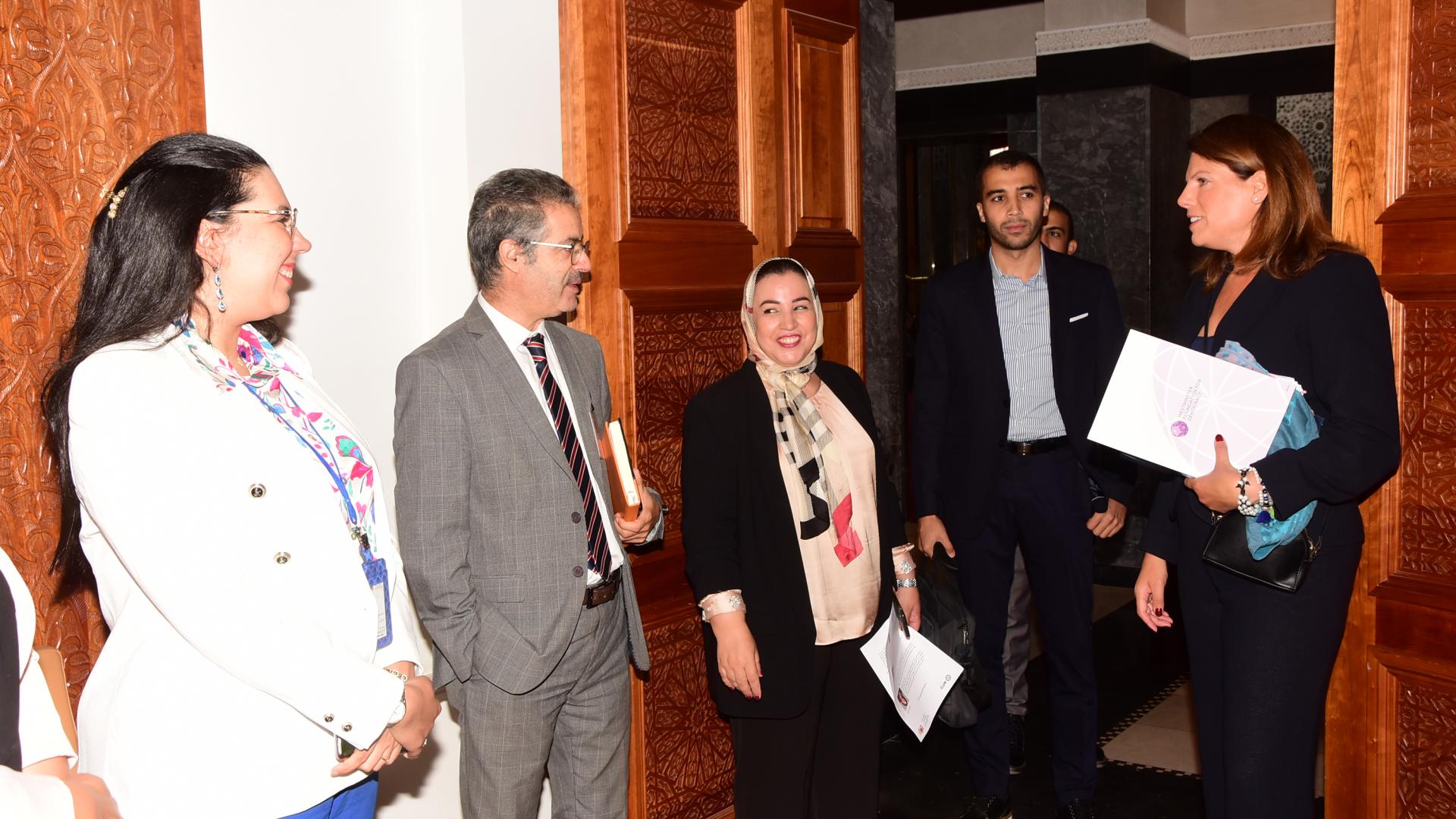 Image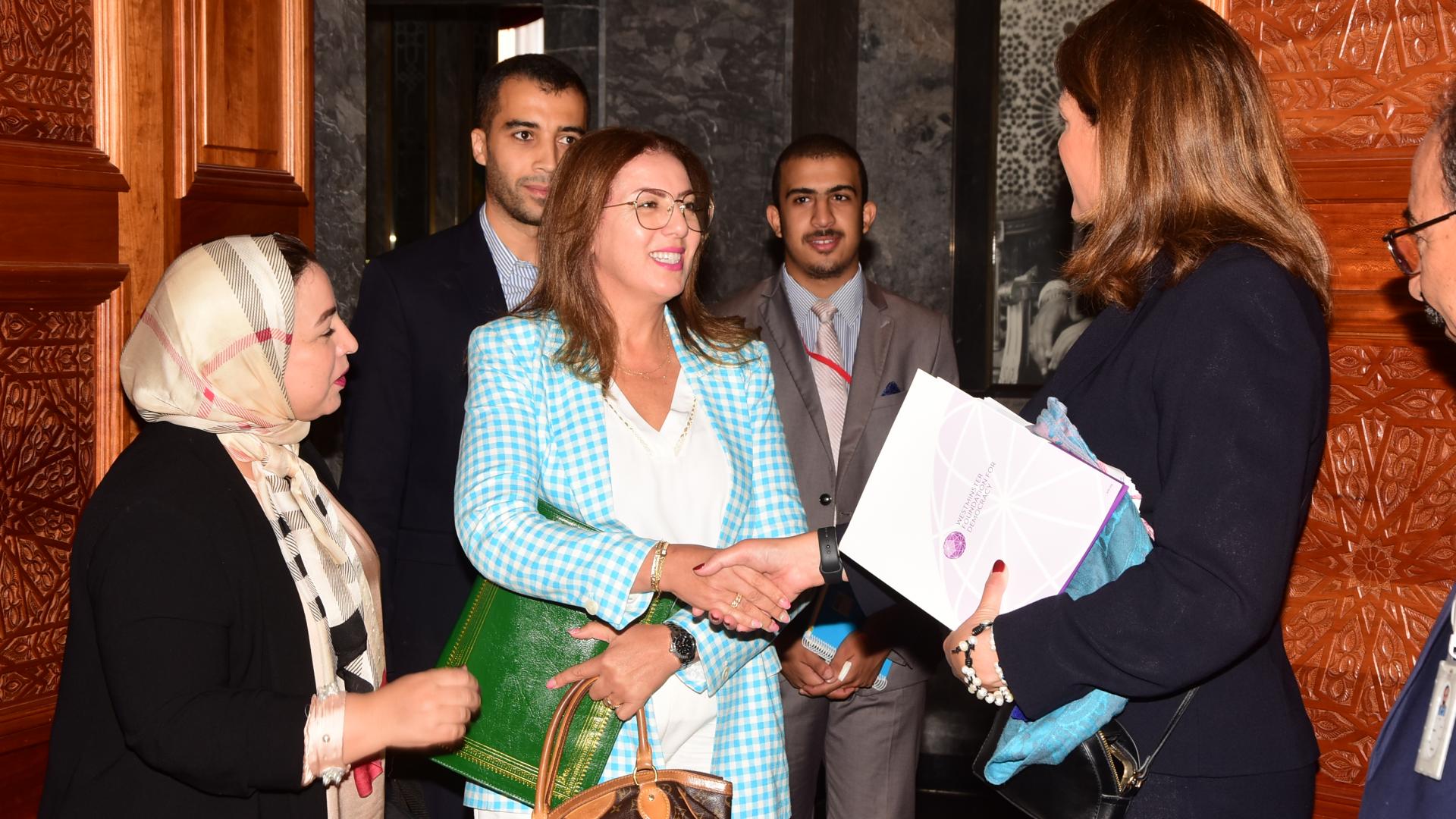 Image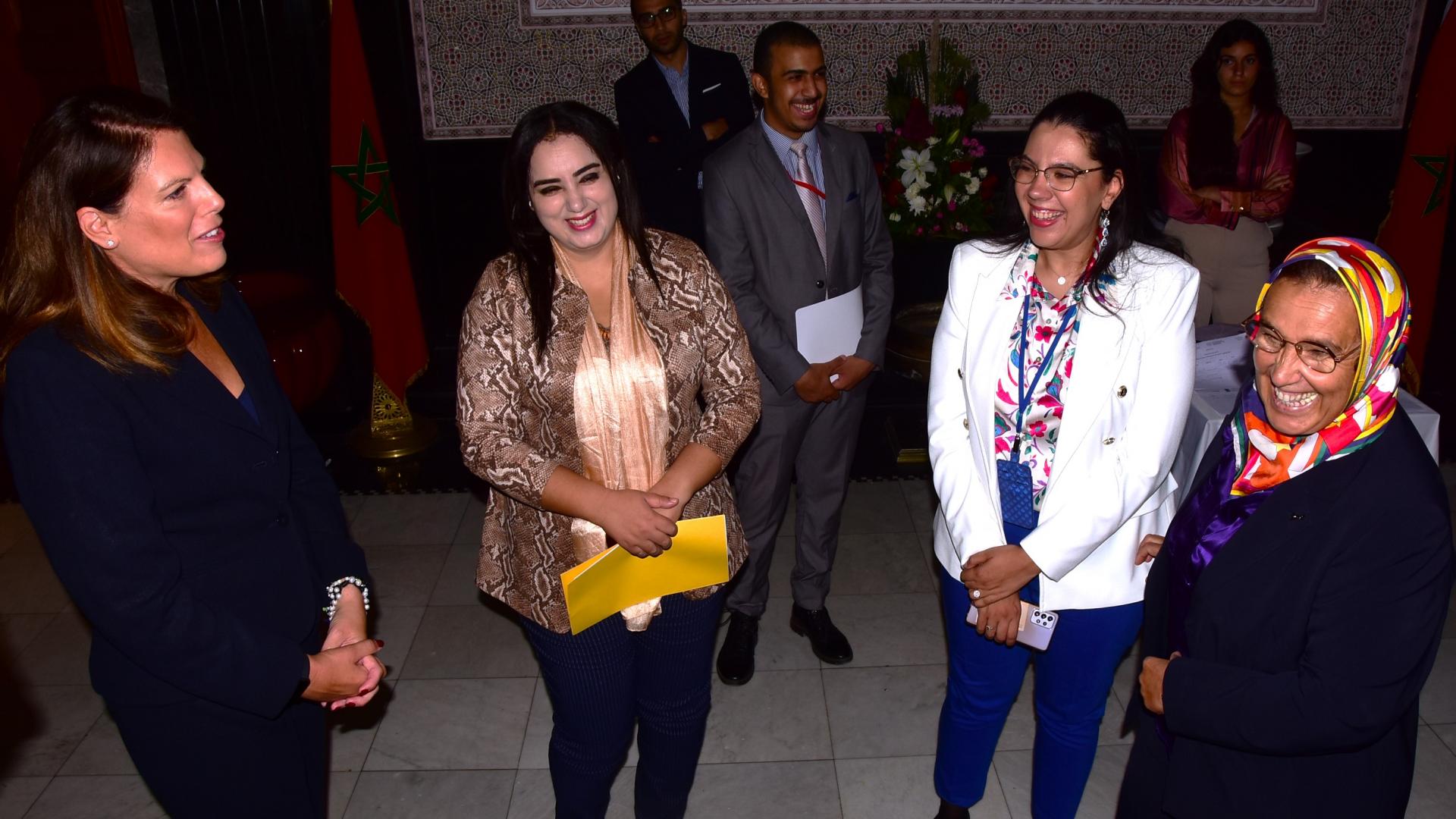 The Forum was chaired by the Deputy Speaker of the House of Representatives, Rep. Khadija Zoumi, in the presence of H.E. Nell Stewart, Ambassador of Canada to the Kingdom of Morocco, representatives from the Netherlands Embassy and other national and international experts, as well as women representatives from parliamentary groups and caucuses.
Participants benefited from the contributions of Rt Hon Caroline Nokes MP, Chair of the Women and Equalities Committee in the UK Parliament. The MP shared her experience in advancing women's issues through equalities committees. In this respect, she noted that Morocco has made huge progress since her last visit to the country 25 years ago. However, she added: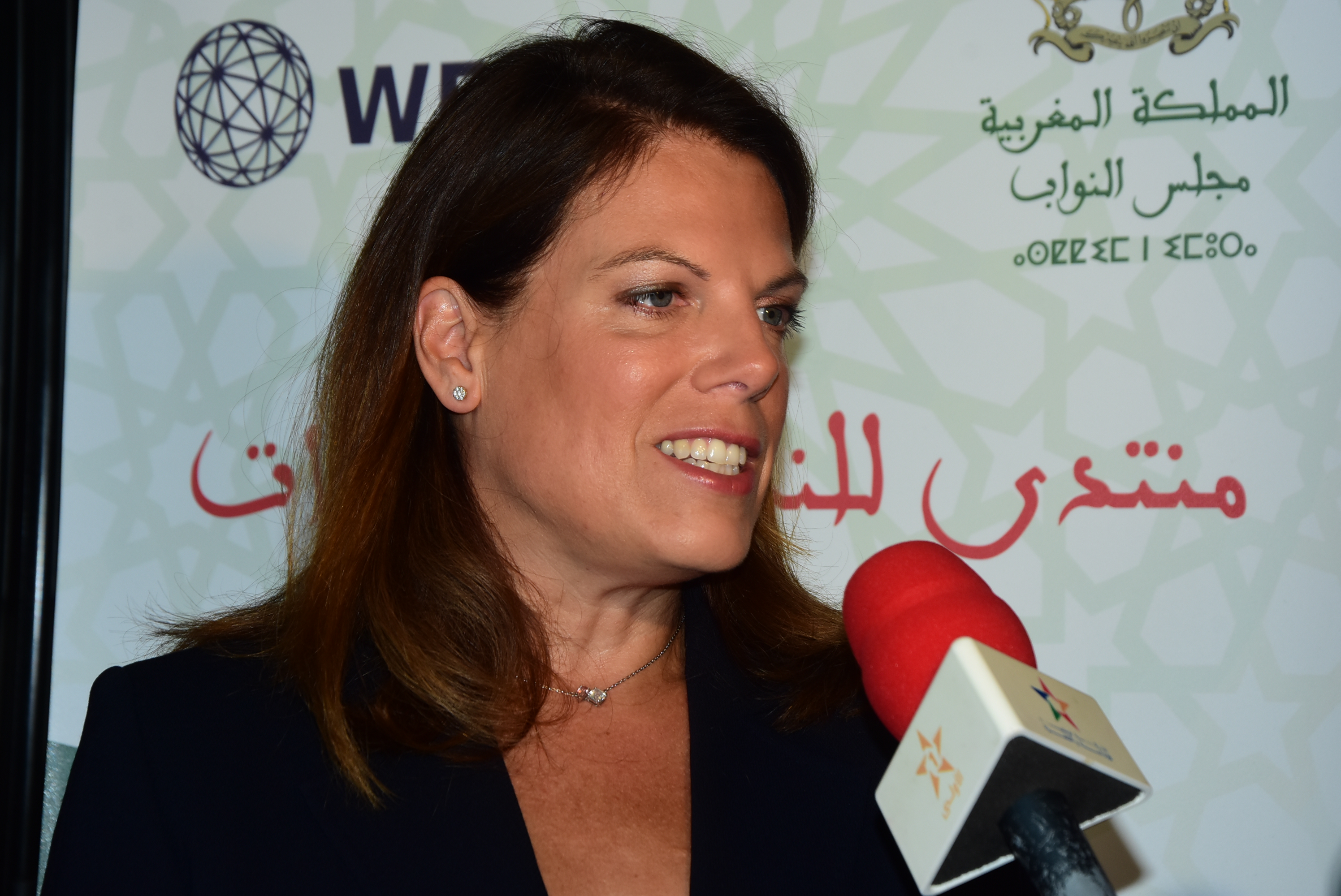 "We have made great strides, but we still have a lot to work on. In Britain, which is described as 'the mother of democracies', we still witness many atrocities that hinder democracy and have not yet achieved full equality. Women's representation in political life in Britain indeed took place a century ago, but women still face issues. We still have motherhood deficit, the challenge of juggling parliament and being a mother still causes us difficulties" 
Hon Caroline Nokes MP also said: "Whilst we have shifted the dial marginally on numbers of female MPs [in the UK] we still have a long way to go to change the culture."
The Forum featured talks by women representatives who presented their individual experiences. Participants agreed on several recommendations to increase women's representation and accelerate efforts towards achieving equality. In this respect Caroline Nokes added:
"The culture is better now than it was then, but there is a still a long way to go for women to be respected rather than tolerated."
This forum was a joint event supported both by the Canadian Fund for Local Initiatives (CFLI) and the Dutch Embassy under the Shiraka Fund. The CFLI-funded programmme, "Strengthening women's essential role in political decision-making within the Moroccan Parliament" is a 12-month long programme to strengthen women's voice, their participation, influence, and their role in political decision-making in the Moroccan Parliament.
The Dutch embassy's funded programme "Increasing engagement between the Moroccan Parliament and CSOs" is a three-year initiative to support CSOs to have stronger capacities to influence policy processes including women inclusion.
Interview with Rt Hon Caroline Nokes
After the forum, WFD spoke to Rt Hon Caroline Nokes – MP and Chair of the Women and Equalities Committee in the UK Parliament. We asked her about the importance of women leadership in healthy democracies.