The extent to which political parties in Kenya are embracing inclusion of persons with disabilities
Since August 2020, WFD in partnership with Demo Finland have been working to promote the inclusion of persons with disabilities within Kenyan political parties through the Kenya Inclusive Political Parties (KIPP) programme. This is an update, by the programme's coordinator, of what has been achieved so far and what next should be done.
Addressing the critical knowledge gaps within political parties to create and promote more disability inclusive political discourse, political commitments, and public policy making is fundamental for strengthening multi-party democracy. This is not a simple task though. It requires, among other things: building strong partnerships; conducting subtle research studies to generate evidence; lobbying political parties, state actors and media to put in place inclusive provisions to respond to the needs of persons with disabilities (PWDs).
This is precisely what WFD in partnership with Demo Finland have been up to since August 2020 through the Kenya Inclusive Political Parties Programme (KIPP). The programme sought to strengthen inclusive multiparty democracy in Kenya. This was achieved by supporting political parties to develop effective provisions to respond to the strategic and practical needs of PWDs in their internal party structures, political commitments, and policies. WFD worked with several partners towards strengthening and advocating for inclusion of PWDs in political parties and electoral processes. They include political parties, Disabled Persons Organizations (DPOs), Civil Society Organizations (CSOs), the Kenya Disability Parliamentary Association (KEDIPA) and the County Assemblies Disability Caucus (CADICA).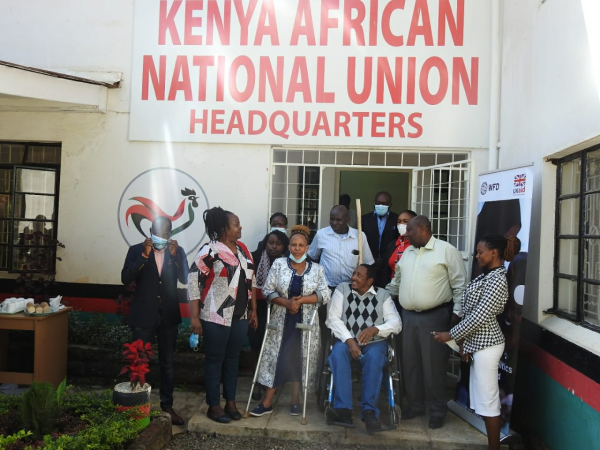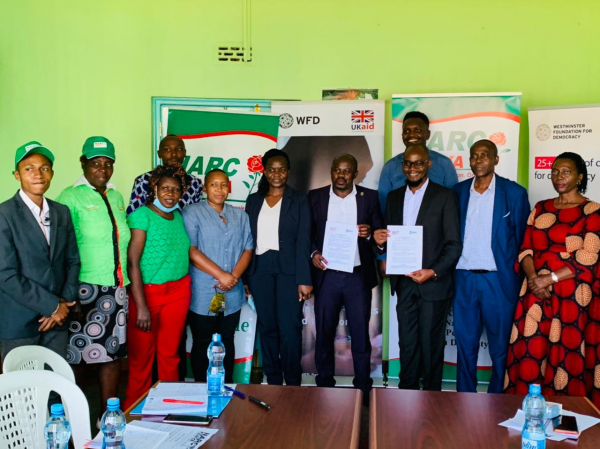 Practical activities such as research studies, review of parties' manifestos and constitutions, trainings, dialogue with key state actors and media, mentorships to PWDs aspirants, and bilateral and cross-party engagements of the participating partners have been implemented. These were to address some of the existing knowledge and practice gaps identified through a baseline survey on the state of inclusion of PWDs in political parties, carried out at the inception of the programme.
Despite the difficult context under which KIPP was implemented, taking into consideration the COVID-19 situation, very commendable progress was made within the year of implementation. Political parties are increasingly making deliberate efforts to promote inclusion. For instance, only ODM and Jubilee parties had established functional disability leagues at the beginning of KIPP's implementation. Remarkably, nine other parties have since embraced this noble approach to drive among other things, mobilization, and recruitment of PWDs across the country to join parties. They are KANU, NARC Kenya, ANC, GCK, PPK, PDU, WDM, NRA and JFP. Two other parties are also working towards establishing their disability leagues soon.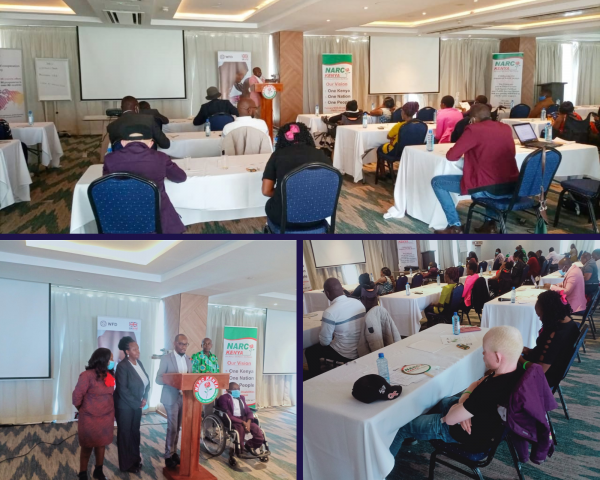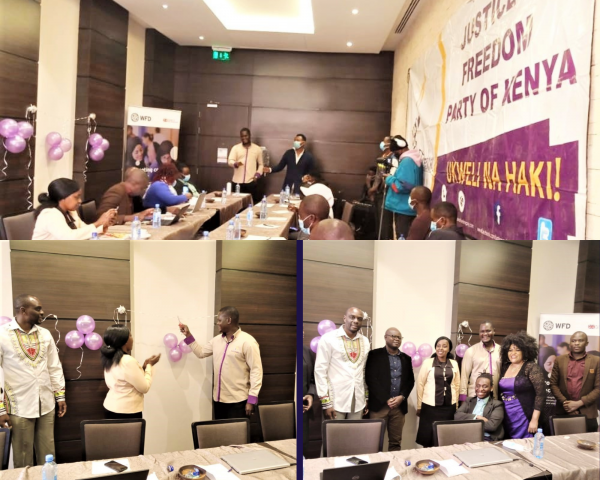 Additionally, more parties are consciously giving PWDs opportunities to occupy key leadership positions. JFP, ODM, GCK, ANC, NARC-K, PDU, FORD- K and KANU have all included PWDs within their National Executive Councils – a key decision-making organ within the parties. Parties have set up internal technical committees to review their constitutions, manifestos, policies, systems, and structure to align them to the inclusion agenda. More formal engagements between political parties, CSOs and DPOs as a resource to PWDs political inclusion are continuously taking place.
This progress demonstrates the willingness of political parties to foster greater inclusion for PWDs, something which needs to be encouraged and scaled up to further strengthen democracy in Kenya.
What next
It is fundamental for political parties to maintain the momentum they have shown so far in embracing the inclusion of PWDs. Besides political parties, the role of media and key state institutions such as the Independent Electoral and Boundaries Commission (IEBC) are also critical in achieving greater inclusion.
The media is critical in ensuring that the public has accurate information about key policy developments and in holding the government accountable to its obligations. During an election cycle, the role of the media becomes even more integral. However, inclusion for PWDs in political processes is often left out from the topical discussions.  By ensuring that PWDs are seen regularly in the media and are sources of news and analysis on topical issues, the public image of disability will be changed. The angling of issues related to disability should not be from the perspective of pity or awe, but rather from a recognition of PWDs and their own agency and individuality. Many disability groups also have views about poverty, governance, leadership, the environment, and public service. They should not be viewed as only interested in disability issues by the media.
The critical role of IEBC cannot be overlooked. PWDs inclusion would benefit from the commission's assertion of more authority in the oversight of party lists' submissions – both for election nomination and nomination into Parliament and County Assemblies. The commission could also ensure that electoral materials, such as electoral agents' and observers' manuals, voter education, and information on political party and candidates are disability friendly. In selecting voter registration and polling stations, IEBC should envision having level access from outside the polling station all the way to the polling booth itself. This may include temporary and/or permanent ramps to ensure easy access. The polling booth should also be at table height, reachable by someone using a wheelchair.
The right to vote in secret is a cornerstone of democracy, and is recognized as such by nearly all nations, including Kenya through their ratification of the International Covenant on Civil and Political Rights (ICCPR). IEBC should consider the use of tactile ballot papers for the blind or to develop a ballot guide to help a blind voter independently mark the ballot and/or to employ the use of a cassette tape as a supplementary guide.
Election violence, and/or intimidation is a widespread phenomenon in Kenya politics. It is made worse during political parties' primaries and in hearing and determination of party election disputes. The violence and intimidations dispassionately affect the PWDs due to the existing vulnerabilities as compared to other groups. It is important that IEBC strictly enforce the election laws against violence and intimidation to protect the rights of PWDs towards promoting inclusion in political processes.