05 May 2023
Authors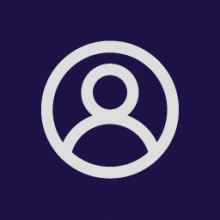 Zoe Clack
The power of conversation: how the Gambia's select committee on gender is strengthening women's rights
Research shows that when more women are in positions of leadership, society as a whole benefits. For the last six months, WFD has been working closely with the Gambian Parliament's select committee on gender to get women's political representation on the national agenda. By working with the committee members on a range of areas such as gender-sensitive budgeting, committee members enhanced their ability to promote legal reforms that will see more women in elected leadership positions.
In 2021 there was a failed attempt to amend the constitution in support of increasing women's political representation in the Gambia. Since then, the conversation has stalled. Today, there are just five women legislators out of 58 National Assembly members in the Gambia. A WFD project, funded by British High Commission in the Gambia, sought to support the gender committee in reigniting this conversation and bringing their proposed reforms to parliament.
WFD's Country Director in the Gambia, Madi Jobarteh, worked closely with the members of the committee through a series of targeted events:
Technical training activities
Training activities were conducted to equip committee members with the knowledge, skills and tools for effective gender auditing, inclusion, and monitoring of issues surrounding women and girls. Thanks to these training workshops, the committee has also begun conducting site visits so that they may directly assess the quality of services protecting women and girls' rights.
Advocacy seminar
Over a two-day advocacy seminar, the gender committee got the opportunity to hear from campaigners and activists directly involved in protecting women and girls from violence and discrimination. The committee members also got a better understanding of how certain laws are meant to protect women and the reality of how they are currently being experienced.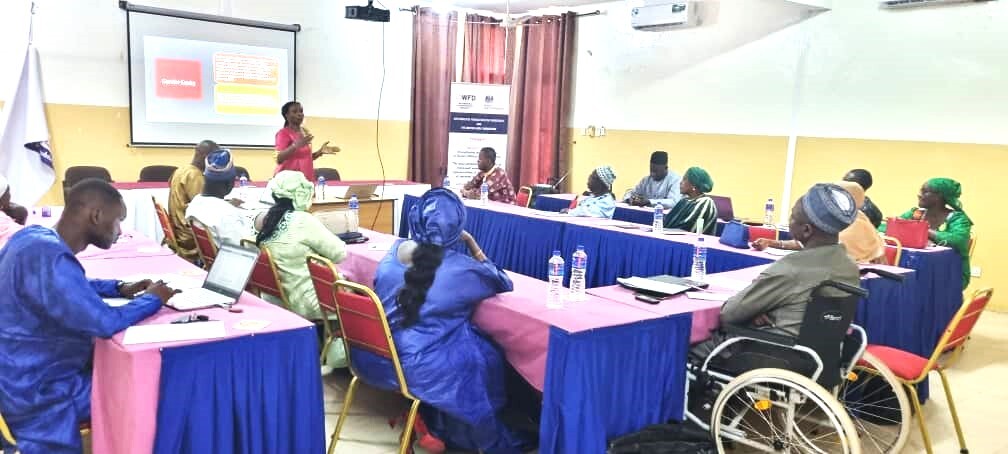 Policy dialogue
This policy dialogue brought together government officials, civil society, political parties, and the National Assembly in a public forum. Stakeholders took part in a lively and productive discussion that looked at the current reality of women's social and political rights in the Gambia.
What has been achieved?
During the policy dialogue, a resolution which seeks to tackle gender discrimination and increase women's political representation was unanimously adopted. The resolution reinforces the national assembly's obligation to protect the rights and dignity of women and girls. The resolution ended with specific action points and objectives to be carried out by the government, the National Assembly, political parties, and all other relevant stakeholders. This is to ensure the full recognition and protection of the rights of women and girls.
The action points include –
The National Assembly to,

Ensure that laws are reviewed, and new laws enacted to effectively achieve gender parity in politics at all levels of society.
Ensure that existing laws that advance the development of women and girls and protect them from harm are fully enforced to guarantee effective protection and quality service delivery to women and girls including those living with disabilities,
Further ensure that public institutions perform their functions effectively and efficiently and put in place adequate mechanisms to prevent violence and exclusion of women and girls.

Political parties take meaningful and decisive actions to effectively guarantee and achieve gender parity.
Government to set up an agency with adequate budgetary allocation for political/ campaign financing for aspiring women candidates.
To mobilise men and boys to support women's political participation and representation.
Committee members have also drafted a charter on women and girl's rights. This is the first of its kind in the country and the committee hope to place it before the National Assembly later this year (2023). If adopted, it will mark a national standard for the attainment of the rights and dignity of women and girls in the Gambia. Furthermore, the committee has also identified financing of aspiring women candidates as an area of priority, which they will pursue through reforms in the national assembly.
By amplifying the voices of women and sharing their experiences with policy makers, the gender committee has been able to reignite their push for greater women's political inclusion in the Gambia. WFD and the committee will jointly work together to set up an inclusive and committed working group. The aim is to ensure follow-up and achievement of positive results on the issues raised and to continue this conversation. The group will comprise committee members and their subject matter specialists and women's rights organisations.
---
The author of this article, Zoe Clack, is WFD's Programme Officer in Africa.