2022 - 2023 Annual Report and Accounts
WFD's Annual Report and Accounts, which were laid before Parliament on 13 July 2023.
In 2022-2023, WFD made strong progress against each of the strategic goals set out in our 
2022-2025 strategy
. In our Annual Report and Accounts, you can read about our impact in 2022-2023 and examine our funding and how we spent our money. 
On this page, you can download the full Annual Report and Accounts, read a summary, find forewords from our Patron Sir Lindsay Hoyle MP and our Chair Richard Graham MP, and read an introduction by our CEO Anthony Smith. You can also find a large print version of the our annual report and accounts (PDF).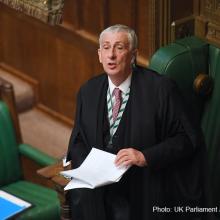 Democracy is threatened globally. In this context, WFD's mission to mobilise British and international expertise to strengthen democracy is vital.
Sir Lindsay Hoyle MP
Speaker of the House of Commons and WFD's Patron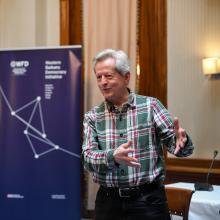 From inequality to climate change, the world is facing complex problems that need local, national, and global solutions. But whatever the challenge, it is how we work together that makes the difference.
Richard Graham MP
Chair of WFD's Board of Governors
Executive summary
Delivering impactful programmes and policy support
In 2022-2023, WFD continued to deliver effective global, regional, and country programmes to support democracy in existing WFD priority locations, whilst expanding our reach to locations such as the Solomon Islands, Armenia, and Thailand. 
WFD also provided policy support through research and expert advice services. To achieve this goal, we produced over 150 resources, including landmark research, reports, and recommendations on women's political leadership, engaging with authoritarian states, environmental democracy, and the cost of politics, as well as tools to support effective parliamentary public debt management.
At the Summit for Democracy in March 2023, the Prime Minister announced the creation of an FCDO Centre of Expertise on Democratic Governance and Elections as part of the UK's commitments to action to strengthen democracy. The centre is a key part of WFD's 2022-2025 strategy and in 2022-2023, WFD and its senior leadership team focused on establishing this centre to provide policy support and advice to UK embassies and high commissions.
Almost 5,000 people around the world – many of them MPs, parliamentary staff, and political party members – participated in the 58 programmes that WFD implemented in 2022-2023, across 60 countries and territories. These programmes focused on:
women's political leadership
democratic action on climate and the environment
accountability and transparency
inclusion and equality of participation
electoral integrity
disinformation and political discourse
political parties and political pluralism
5000 people
Almost 5000 people around the world participated in WFD programmes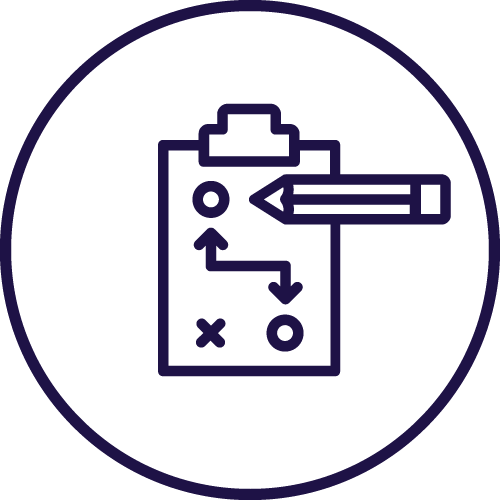 58 Programmes
WFD implemented 58 programmes in 2022-2023
60 countries and territories
WFD implemented programmes across 60 countries and territories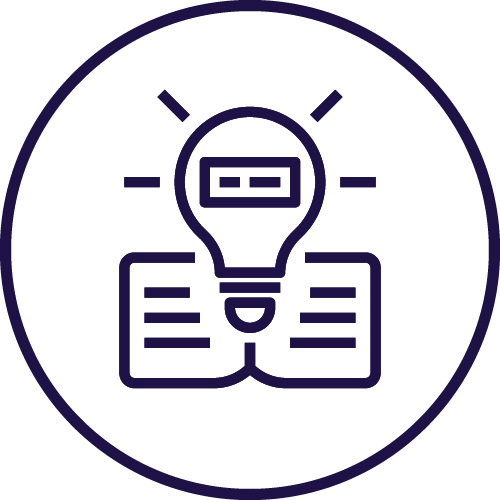 150 resources
WFD produced over 150 resources
Convening supportive coalitions for democracy
In 2022-2023, WFD continued to contribute to actions that are helping to set standards for democratic governance around the world. As members of a project team coordinated by the Inter-Parliamentary Union, our staff helped to develop a set of Indicators for Democratic Parliaments based on the Sustainable Development Goals. In addition, WFD staff were part of a group of leading experts convened by the Organisation for Cooperation and Security in Europe and the Venice Commission of the Council of Europe to draft Guidelines on Democratic Law-making and Better Laws.
WFD marked the occasion of our 30th anniversary through a campaign which communicated the organisation's experience, relevance, and impact, and raised awareness of its new strategy. Evaluation shows that the digital aspect of the campaign broke WFD records for reach and engagement among key audiences.
The occasion of WFD's 30th anniversary also provided an opportunity to engage UK parliamentarians on issues of democracy around the world. Sir Lindsay Hoyle MP, Speaker of the House of Commons and WFD's Patron, hosted a reception to mark WFD's anniversary which was attended by over 75 guests, including more than 30 current and former MPs.
Moreover, MPs from across the political parties represented in the UK Parliament and the devolved administrations met and exchanged skills with MPs from across the world as part of WFD programmes. UK MPs and parliamentary staff met and shared their experiences with counterparts from the Bangsamoro (in the Philippines), Maldives, Georgia, North Macedonia, Bosnia and Herzegovina, Albania, Sri Lanka, Morocco, and many others as part of WFD programmes.
In 2022-2023, WFD also actively contributed to the European Partnership for Democracy, the Global Democracy Coalition, the AGORA Portal for Parliamentary Development and Parliamentary Development Community of Practice, the Summit for Democracy cohorts on technology, elections, and gender, the Political Party Peer Network and the Thinking and Working Politically Community.
In 2022-2023, WFD also secured additional funding from a range of donors, including non-UK funders, to expand our impact.